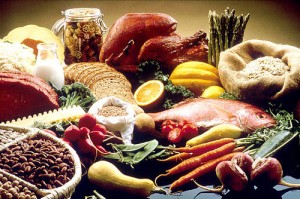 Older women not getting enough vitamin D
25 October, 2011
By Staff Writer
Natural Health News
Natural Health News — Spanish researchers have suggested that the health problems that accompany menopause can be alleviated, in part, with adequate vitamin D intake.
A healthy diet is especially important during the menopause say scientists at the Carlos III Institute of Health; "…biological and physiological changes in women caused by the menopause come with a greater risk of developing health problems in which diet plays an important role".
Therefore, they set out to analyse the dietary habits, of 3,574 women from the age of 45 -68 in seven Spanish cities (La Coruña, Barcelona, Burgos, Palma de Mallorca, Pamplona, Valencia and Zaragoza). The women filled in questionnaires about their diets between October 2007 and July 2008 and the results were published in the Spanish language journal  Nutrición Hospitalaria.
The results showed that while obesity rates in the general population were around 29%, for the women in the study this figure stood at 42%. Average daily calorie intake of the women studied was 2053 kilocalories (with 43% of energy intake coming from carbohydrates, 36% from fats and 20% from proteins). Intake of dairy products and vegetables was high in all the study centres.
While practically all of the women received the recommended intake of all the necessary vitamins from their diets – both vitamins D and E were lacking and this, the researchers suggest may be linked to at least some of the troublesome symptoms women experience during menopause, as well as larger health concerns such as osteoporosis, diabetes, heart disease and certain types of cancer.
The case of vitamin D was particularly serious given that none of the women studied were taking in even 50% of the recommended daily a allowance (RDA). The average total intake was 2.14 micrograms per day, just 39% of the RDA for women of this age group.
A diet with less fat and protein that is high in vegetables, nuts, and carbohydrate-rich foods – in other words the classic Mediterranean diet – could even out the energy balance and corrects levels of vitamins D and E, said the researchers. It was interesting to note, however, that even in the Mediterranean where fresh fruits and vegetables and healthy olive oil is abundant, women were not following  a healthy 'Mediterranean diet'.
Taking care to get adequate levels of these nutrients may be especially important in areas that are geographically far away from the Mediterranean – for instance the northern hemisphere where sun exposure tends to be low and women may have even more trouble getting the vitamin D they need.