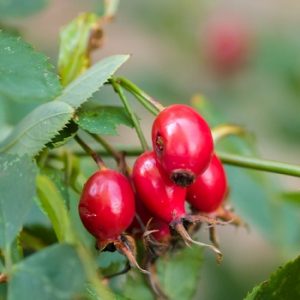 Rosehip supplement helps lower cholesterol and blood pressure
18 January, 2012
By Staff Writer
Natural Health News
Natural Health News — Supplementing with Rosa canina or rose hip for just 6 weeks can significantly reduces blood pressure and LDL cholesterol according to a new study.
The small but well conducted study was published in the European Journal of Clinical Nutrition.
The scientists recruited 31 obese individuals to take part and these people were randomly put into either a treatment group or control. The treatment group was given 40 g of rosehip powder a day added to apple juice, while the control group only received apple juice. Halfway through the trial the groups witched treatments.
After six weeks of treatment with rosehip extract, total cholesterol dropped by 4.9%, while LDL cholesterol dropped by 6% in the rose hip group.
There were blood pressure benefits too with an average decrease in systolic pressure of 3.4% or 4 points seen in the rose hip group. To put this into perspective, the authors note that this reduction in blood pressure was to that seen across a range of trials involving conventional pharmaceutical drugs.
Indeed the authors suggest that rosehips could be an "attractive alternative to statin treatment for people that, because of muscle pain and increases in liver and muscle enzymes, do not tolerate statins, as well as for people at risk of developing diabetes, as statins recently were shown to increase the risk of diabetes."
In spite of the millions that we throw expensive drug 'cures' for heart disease, it remains the number one killer across the developed world. The results from this study show that  a simple natural remedy could lower the incidence of coronary heart disease by 15% and stroke by 25%.
The authors also suggest that it could be the starting point for using rose hip as a novel nutraceutical – that is an ingredient added to every day foods in order to improve their healthfulness.
This seems unnecessarily complicated and of course not everyone may want to or need to take supplemental rosehip.
Rosehip extract is available as both a syrup and powder or you could try harvesting and making your own. See our article on rosehips for more about their many benefits and a try-it-yourself recipe.