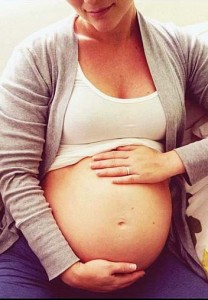 IBS link to miscarriage and ectopic pregnancy
5 April, 2012
By Staff Writer
Natural Health News
Natural Health News — A new UK suggests that women with Irritable Bowel Syndrome are more likely to suffer from miscarriages and ectopic pregnancies.
Irritable bowel syndrome (IBS) is most common among women in their late teens to early 40s. Little is known about what happens to IBS sufferers during pregnancy or how IBS affects the outcome of pregnancy.
Using a large database of 100,000 women derived from general practices in the UK researchers at University College Cork, Ireland and the University of Manchester, England, set out to address the question: how does IBS affect pregnancy outcome?
The findings, published in the international academic journal Clinical Gastroenterology and Hepatology, suggest that women with IBS are more likely to suffer from miscarriages and ectopic pregnancies. One in four pregnancies ends in miscarriage and one in one hundred pregnancies is ectopic. Ectopic pregnancy is a potentially life threatening complication of early pregnancy and occurs when the embryo implants outside of the womb, most commonly in the fallopian tube.
Small but significant risk
The cause of many miscarriages and ectopic pregnancies is unknown so these findings, even though the indicate a relatively small risk add to our understanding.
IBS is one of the most common disorders of the gut and sufferers typically complain of abdominal discomfort, bloating and difficulty with their bowels. While many sufferers are able to manage their symptoms without medical help, a minority have frequent and severe symptoms which bring them to see doctors and can significantly impact on their work and daily lives.
At present, it cannot be said why IBS may be associated with these effects; only further research can reveal this. However, the research illustrates the potential impact of IBS outside of the gut and why it deserves serious research attention. It also suggests that prenatal care for women with IBS should be more attentive to the risk.
Helping to bring IBS under control IBS preconceptuality may be helpful. The preconceptual care group Foresight  can help with advice to women suffering from IBS and who want to get pregnant.