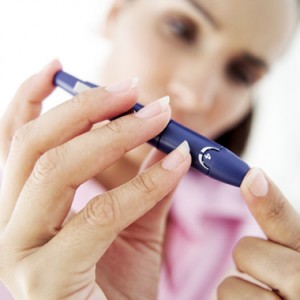 Naturopathic care improves mood, glucose control in diabetics
15 May, 2012
By Staff Writer
Natural Health News
Natural Health News — A new study  has found that type-2 diabetes patients receiving a mixture of conventional and naturopathic care  had lower blood-sugar levels, better eating and exercise habits, improved moods, and a stronger sense of control over their condition than did patients receiving only conventional care.
The findings, published in BMC Complementary and Alternative Medicine, show that naturopathy may have several positive effects on people with type-2 diabetes, which affects 346 million people world wide.
In this small observational study 40 people with diabetes received counseling on diet, exercise, and glucose monitoring from four naturopathic physicians (NDs) in addition to conventional diabetes care from their medical doctors, including prescription medications. Many of the participants also received stress-management care and dietary supplements.
Researchers then compared these individuals with 329 patients receiving only conventional diabetes care. In six months and about four naturopathic treatment visits, participants demonstrated improved self-care, more consistent monitoring of glucose, and improved moods.
In addition, testing showed that hemoglobin A1c rates (a measure of blood-sugar control) were nearly a full percentage point lower in those who received naturopathic care. This compares with a drop of only 0.5% over the same time period for 329 clinically similar patients receiving only conventional diabetes care.
An antidote to expensive treatment
Finding more effective ways of treating type-2 diabetes is important say US researchers at Group Health Research Institute and Bastyr University Research Institute because it is one of the top-10 causes of death in Americans and is costly to treat: $1 out of every $10 spent on health care in the United States is used to fight type-2 diabetes, at a cost of $178 billion every year.
But, of course, diabetes is a global problem and many countries spend similarly large amounts of money treating the condition.
For example, in the UK It is estimated that 10% of the NHS budget is spent just on diabetes. Treating it costs an estimated £1m an hour or £16,666 a minute, according to diabetes.co.uk. In total, £9 billion a year is spent on treating diabetes and its complications.
Treating this condition effectively through more natural –and less expensive – naturopathic principles could free up resources needed for other areas of healthcare.