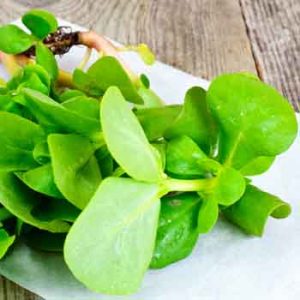 Study shows herbal extracts can mimic insulin's effects
12 December, 2016
By Staff Writer
Natural Health News
Natural Health News — Substances found in the herbs purslane and tindora appear to reduce blood sugar levels, according to a new research.
The possibility of using herbal extracts to treat metabolic conditions is receiving more and more research interest. Alternatives to conventional drugs used in the treatment of type-2 diabetes are needed because these drugs can cause adverse effects like fat accumulation and liver problems.
In general the herbs with the most potential include plants with a high concentration of polyphenolic compounds, alkaloids or alpha lipoic acid.
Bilberry (vaccinium myrtillus) for example, contains high levels of polyphenolic compounds. It is considered a potential anti-diabetic plant and has recently been shown to help reduce the risk of cardiovascular disease.
There are also clinical studies that suggest that ginger (zingiber officinale) can reduce blood glucose levels in humans, while milk-thistle (silybum marianum) and jiaogulan (gynostemma pentaphyllum) – a creeping vine native to China, northern Vietnam, southern Korea, and Japan – has been shown to stimulate insulin secretion, inhibit gluconeogenesis, or reduce triglycerides and insulin resistance, the researchers at the University of Applied Sciences in Austria note.
What you need to know
» Research to find herbal treatments for to treat metabolic conditions, such as diabetes is increasing.
» A recent study has found that extracts from purslane and tindora appeared to stimulate glucose transportation in an insulin-like manner.
» Herbs can provide viable alternatives to conventional treatments which can have adverse effects like fat accumulation and liver problems.
Insulin-like activity
The leaves of the purslane plant are likewise rich in nutrients including omega-3 fatty acids (a-linolenic acid), vitamin A, C and some B-complex vitamins.
With this in mind, the researchers looked at the two extracts taken from six different plants: purslane, tindora, ginger, bilberry, jiaogulan, and milk thistle as well as a mixture of different polyphenols.
Of these, purslane (portulaca oleracea), found throughout the world, and tindora (coccinia grandis) – a native of Southeast Asia, also known as the ivy gourd, had the strongest anti-diabetic properties. Both herbs appeared to stimulate glucose transportation in an insulin-like manner.
In addition, both extracts resulted in a distribution and clustering of specific glucose transporters in the plasma membrane similar to that of insulin, and appeared to reduce blood glucose levels.
A global problem
As of 2015, an estimated 415 million people had diabetes worldwide and type-2 diabetes is by far the most common form, making up about 90% of these cases.
"The uptake of glucose into muscle cells has been identified as the rate-limiting step in diabetes," the study's authors concluded in the study, published in PLOS One.
"Unfortunately, pharmacological research has not managed to develop an insulin mimetic agent that specifically stimulates glucose uptake. As an alternative, numerous natural compounds have been considered to be antidiabetic substances that could be of benefit in this regard."