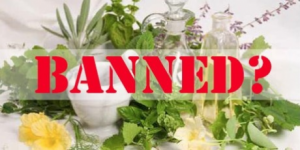 'Save herbal medicine' petition close to 1 million signatures
12 October, 2011
By Staff Writer
Natural Health News
Natural Health News — Users of herbal medicine in the EU are making their views known as a petition to 'Save Herbal Medicine' in the EU is now very close to its goal of 1 million signatures.
The petition, created by the campaigning group Avaaz, and raised just before the The European Directive on Traditional Herbal Medicinal Products (THMPD) came into force in May of this year, calls for a suspension of the Directive and reads:
"To the European Commission and EU Governments:
As concerned EU citizens, we call on the Commission to amend the THMPD Directive, suspending the draconian measures against herbal medicines and removing all barriers to traditional remedies with a long history of use inside and outside Europe. We further call on our governments to refuse to comply with this Directive until it is amended. We have a right to choose among all remedies and medicines that can keep ourselves and our families healthy."
The campaign organisers say the THMPD is a "draconian move that helps drug companies and ignores thousands of years of medical knowledge". They are urging citizens across Europe to forward the petition to friends, supporters and family to "get to 1 million voices to save herbal medicine".
Avaaz is an online global web movement aimed at empowering citizens around the world on major political and social issues.
When a petition has 1 million signatures from one quarter of EU member states it can qualify as what is known as a 'Citizens Initiative' – a form of public participation in shaping public policy. Presented to the European Commission the demands of a petition of this size must be given consideration by policymakers.

Top News Stories
Keep In Touch
Please subscribe me to your newsletter mailing list. I have read the
privacy statement