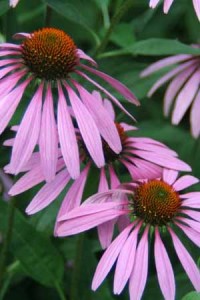 UNJUSTIFIED! UK officials ban echinacea for under 12s
22 August, 2012
By Staff Writer
Natural Health News
Natural Health News — The Medicines and Healthcare products Regulatory Agency (MHRA) has advised parents and carers not to use oral herbal products containing echinacea for children under 12 years of age.
In its press release, the MHRA says the move follows precautionary advice from the European Herbal Medicinal Products Committee (HMPC) and from the UK Herbal Medicines Advisory Committee (HMAC).
Both advisory groups have decided that the perceived benefits of the use of echinacea in children under 12 years are outweighed by the potential risks of severe allergic reactions in this age-group.
The ban appears to have been imposed quietly and without any consultation with other interested parties, such as manufacturers, professional bodies or herbalists. Nevertheless both licensed and unlicensed echinacea products will now need to be relabelled with a warning that they are not suitable for children under 12.
Children aged 12 or over and adults can continue to use herbal products containing echinacea.
Not serious, low risk
According to Richard Woodfield, the MHRA's Head of Herbal Policy:
"This is not a serious safety issue, but parents and carers need to be aware that children under 12 could have a low risk of developing allergic reactions, such as rashes from oral echinacea products
"The measures being taken are precautionary in nature. Parents should not worry if they have given echinacea to children under 12 in the past. Anyone who has concerns should speak to their doctor, pharmacist or qualified healthcare practitioner."
In other words, the MHRA has imposed this ban even though there are no serious safety issues and the risk to children is low.
Completely unjustified
In Ireland the Irish Medicines Board (IMB) has issued a similar ban whilst also pointing out that echinacea is not a serious health risk for children. In both countries groups supporting the use of herbal remedies have criticised the move claiming there was no scientific data identifying any health risks.
As reported in the Irish Times, a spokesperson for The Irish Association of Health Stores was critical of the decision and has demanded to see the evidence on which it  was made. Products containing echinacea had been used by children for almost 20 years, over which time there was "no knowledge of any adverse event", the association said.
There was "no up-to-date evidence" to show the product was unsafe for use by under 12s, said Ms Jill Bell, the president of the Association. "This ban by the IMB is completely unjustified and will cause worry to many parents who want to protect their children's health," she said.
Parents can, of course, choose to ignore the label advice.
The long arm of Big Pharma
The MHRA is entirely funded and partly staffed by the pharmaceutical industry. It's review panel is made up largely of members with interests in pharmaceutical companies. So one possible reason for the ban is the sustained bad press for conventional 'children's medicines' like Calpol.
Intriguingly, although the MHRA cite allergic reaction as a reason for banning echinacea, there is also evidence that Calpol and other similar paracetamol-containing medicines can do the same.
Paracetamol link to child allergies
In a 2008 a paper published in the respected medical journal The Lancet researchers who analysed data on more than 200,000 children found strong links between their exposure to paracetamol as infants and the development of asthma, eczema and other allergies at age 6 and 7.
In fact using the drug in the first year of life increased the risk of hay fever and eczema at the age of 6 and 7 by 48% and 35% respectively.
A 2011 paper in the journal Pediatrics argued that the evidence is now strong enough for doctors to recommend that infants and children who have asthma (or are at risk for the disease) avoid acetaminophen (the US name for paracetamol).
A meta-analysis published in 2009 calculated that children who had taken acetaminophen in the past year had nearly double the risk of wheezing compared with those who had not taken the drug.
In 2002 researchers at Boston University School of Medicine randomly assigned 1,879 children with asthma to take either acetaminophen or ibuprofen if they developed a fever. The results showed that children who took acetaminophen to treat a fever were more than twice as likely to seek a doctor's care later for asthma symptoms as those who took ibuprofen.(The manufacturers of Calpol have an answer for that now – Calprofen!)
Evidence for the adverse effects of paracetamol in children was strong enough that in 2011 the MHRA changed official dosing recommendations – though the MHRA naturally denied there was any safety concern behind the changes.
Damaged immune systems
The asthma epidemic accelerated in the 1980s – about the same time that aspirin was linked to Reye's syndrome in children. As aspirin fell out of favour paracetamol took its place. A paper published in The Annals of Allergy and Asthma Immunology argued that the switch to acetaminophen might have fuelled the increase in asthma.
Pollution, food additives and an obsession with antibacterial soaps and super hygienic lives has also taken their toll on the immune systems of our children (and adults). Likewise, treating every minor sniffle or cough has created an early drug culture for children that is unprecedented in human history. Not every illness requires 'treatment'. Most childhood illnesses are self-limiting and require nothing more than time and parental love and attention to get better.
If children are over-reacting to substances in their environment – even benign herbs – it requires a root and branch approach to changing our attitudes about health and illness, not arbitrary bans on herbal remedies with a long track record of safety.