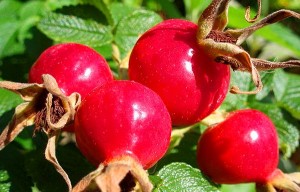 For joint pain rosehip powder brings superior relief
30 July, 2013
By Staff Writer
Natural Health News
Natural Health News — A new analysis has shown that rosehip powder may relieve joint pain better than glucosamine hydrochloride.
This research study involved a meta-analysis of placebo-controlled studies of the two treatments in OA joint pain. The results were revealed earlier this year at the World Congress on Osteoarthritis in Montreal, Quebec.
The results of this major review of evidence showed that rose-hip powder containing the galactolipid substance known as GOPO is a more effective treatment for osteoarthritis (OA) than glucosamine hydrochloride.
The conclusions add weight to the argument that rosehip powder is a potent and effective natural alternative to both glucosamine and anti-inflammatory painkillers in OA.
Comparing evidence
The research team from Frederiksberg Hospital in Copenhagen, Denmark – led by Associate Professor of Statistics in Medicine, Dr Robin Christensen – used a meta-analysis technique to compare the effect sizes reported in all placebo-controlled studies of glucosamine hydrochloride or a specialised preparation of rose-hip powder containing the galactolipid substance, GOPO, in patients with painful OA of the joints.
The three studies included in the glucosamine analysis (involving 933 patients) consistently showed no clinical effect, whereas the three studies using a specialized rose-hip powder (involving 287 patients) showed a consistent and significant clinical improvement compared to placebo.
When the estimated difference in efficacy of glucosamine hydrochloride and rose-hip powder was analysed using the recommended Bucher approach, a highly statistically significant difference was found in favour of the specialized rose-hip product.
Glucosamine controversy
The use of glucosamine in the treatment of OA remains controversial. Many placebo-controlled studies have produced negative results, and previous meta-analyses have led experts to conclude that glucosamine hydrochloride is ineffective in OA at the widely-used dose of 500 mg three times a day.
However, despite the fact that the UK's National Institute for Health and Clinical Excellence (NICE) does not recommend glucosamine as a treatment for OA, many patients still use the supplement  and are paying around £10 per month or more to buy glucosamine over the counter.
Many primary care trusts (PCTs) in the UK continue to fund glucosamine prescriptions, despite a lack of clear evidence for its benefits.
In 2009 the Daily Telegraph reported that in one Strategic Health Authority in the UK, for example, over £200,000 of glucosamine was prescribed between 2007 and 2008 – representing a doubling of spend on glucosamine over the previous 3 years.
Check the label
Rosehips have a long history of medicinal use. Rosehip powder preparations have attracted growing interest from rheumatology communities around the world. The authors of the current study pointed to a previous analysis of theirs which also found that rose-hip powder containing GOPO has consistently demonstrated its ability to reduce OA joint pain and the use of rescue analgesia.
The clinical benefits of rose-hip powder in OA are thought to arise from the anti-oxidative and anti-inflammatory properties of GOPO, and consumers are advised to ensure that the product they choose contains this substance.  Not all do and in fact in the UK only one product,  LitoZin Joint Health, contains GOPO while in Australia the product Rose-Hip Vital claims to be the only product containing GOPO.