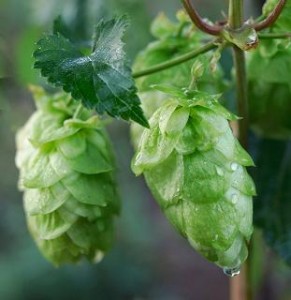 Substances found in hop leaves could help fight dental disease
12 March, 2014
By Staff Writer
Natural Health News
Natural Health News — Hop leaves that get discarded during beer brewing are packed with antioxidant polyphenols that could protect against dental disease, according to Japanese researchers.
In a new study in the Journal of Agricultural and Food Chemistry, Yoichi Shibusawa from Tokyo University of Pharmacy and Life Sciences and his colleagues say that their previous research suggested that the antioxidant proanthocyanidins in hop (Humulus lupulus) leaves, known as bracts, can help fight dental gum disease and dental caries.
The bract extract stopped the bacteria responsible for these dental conditions from sticking to surfaces and prevented the release of some bacterial toxins, suggesting "a possibility for the beneficial and industrial use of the hop bracts that are unutilised from beer brewing."
In their latest research they've identified more substances in the bract extract that could be responsible for these healthful effects.
Going to waste?
Every year the EU, which is responsible for 50% of world production, harvests around 57,000 tonnes of hops. US farmers harvest around 23,000 tonnes. China and Ethiopia are also major hop producers
But the bracts are not used for making beer and are generally discarded (though it has been suggested that they could be used as either a component of animal feed or as soil improvers).
Thus, there is potentially a large amount of bracts going to waste that could repurposed and previous studies have confirmed that these are higher in antioxidants than tea.
But very few of the potentially hundreds of compounds in the bracts have been reported. Tanaka's group decided to investigate what substances in these leaves might cause those healthful effects.
New compounds
Using a laboratory technique called chromatography, they found three new compounds, one already-known compound that was identified for the first time in plants and 20 already-known compounds that were found for the first time in hops. In all over 100 different constituents were isolated form one sample of bracts
Bracts were also found to contain substantial amounts of proanthocyanidins, which are healthful antioxidants.
The team suggests that further studies which investigate the biological effects of the newly identified compounds are now needed in order to maximise the industrial potential of hop bracts.