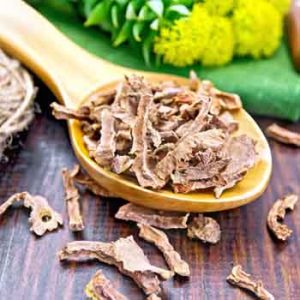 Rhodiola reduces mild anxiety and stress in students
27 June, 2016
By Staff Writer
Natural Health News
Natural Health News — Daily intake of a Rhodiola rosea L. extract may improve various measures of mood in people with mild anxiety, says a new study from the UK.
Data from 81 mildly anxious people suggested that 14 days of supplementation with a R. rosea extract significantly reduced self-reported anxiety and stress.
Improvements in self-reported anger, confusion, and depression were also reported by the researchers.
"Although Rhodiola rosea has been used traditionally to relieve a range of symptoms of stress related disorders, to our knowledge this is the first study to demonstrate the efficacy of Rhodiola rosea in the treatment of mild anxiety," wrote the authors in the study published in the journal Phytotherapy Research.
Stressed-out students
The researchers from the University of Surrey in the UK recruited 81 students with an average age of 21 to participate in their 14-day study. The participants were assigned to receive two 200 mg doses per day of the Rhodiola rosea extract or no treatment.
What you need to know
» The root of the plant Rhodiola rosea is a natural adaptogenic herb that has been used traditionally to relieve a range of symptoms of stress related disorders
» A new study involving a small group of students aimed to discover if daily supplementation could improve levels of anxiety and stress.
» The researchers found that 200mg twice daily not only improved symptoms of stress and anxiety it also had a positive effect on other self-reported symptoms such anger, confusion, and depression.
Results indicated that R. rosea group demonstrated a significant reduction in anxiety and stress as measured by standardised testing.
The researchers were also monitoring self-reported symptoms such as anger, confusion and depression, which were also shown to improve over the 14-day trial. Self-reported "total mood" was also significantly improved in the R. rosea group.
Promise but limitations
The study did have some limitations, including no placebo group and some self-reported outcome measures.
The authors consider it unlikely that results were due to a placebo effect because the benefits appeared over time and were not seen equally in all mood measurements
However, some reviewers have noted that the school schedules of the student subjects were not made clear. Stress and anxiety could decrease over a 2-week period as students adjust to new schedules, complete exams, or look forward to a school recess, and it is unclear whether subjects from the R. rosea and untreated control groups had comparable schedules and stressors during the study period.
On the other hand, the R. rosea supplement appeared to be both safe and well tolerated and clearly did provide useful support for students during periods of high stress and anxiety.