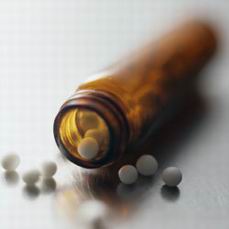 Swiss government report gives thumbs up to homoeopathy
17 February, 2012
By Staff Writer
Natural Health News
Natural Health News — It's official. Homoeopathy works.
The Swiss government has produced the most comprehensive governmental report ever written on homoeopathy, looking at the evidence from randomized double-blind and placebo controlled clinical trials.
The report also looked at other data including evidence from systematic reviews and meta-analyses, and a wide body of preclinical research including fundamental physio-chemical research, botanical studies, animal studies, and in-vitro studies with human cells.
We first reported on this in November 2011 when the initial report was published in German. The report has now been published in English in book form.
After assessing the pre-clinical basic research and high quality clinical studies, the Swiss Government's Health Technology Assessment (HTA) Report concludes there is sufficient evidence to recommend homoeopathy for its effectiveness, safety and economy compared with conventional treatment.
The data further confirms that homoeopathic high-potencies seem to induce regulatory effects and specific changes in cells or living organisms and that 20 of the 22 systematic reviews of clinical research testing homoeopathic medicines detected at least a trend in favour of homoeopathy.
World renown homoeopath Dana Ullman, writing in the Huffington Post noted that:
"The Swiss government has a long and widely-respected history of neutrality, and therefore, reports from this government on controversial subjects need to be taken more seriously than other reports from countries that are more strongly influenced by present economic and political constituencies.
"When one considers that two of the top five largest drug companies in the world have their headquarters in Switzerland, one might assume that this country would have a heavy interest in and bias toward conventional medicine, but such assumptions would be wrong.
"The Swiss government's inquiry into homoeopathy and complementary and alternative (CAM) treatments resulted from the high demand and widespread use of alternatives to conventional medicine in Switzerland, not only from consumers but from physicians as well.
"Approximately half of the Swiss population have used CAM treatments and value them. Further, about half of Swiss physicians consider CAM treatments to be effective. Perhaps most significantly, 85% of the Swiss population wants CAM therapies to be a part of their country's health insurance program."
Copies of the report can be purchased from the following web-site here where sections of it can also be read online.