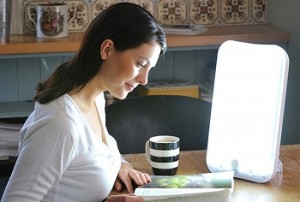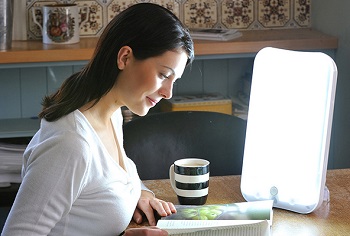 Bright light treatment benefits major depression
23 November, 2015
By Staff Writer
Natural Health News
Natural Health News — You may already know that, for those with seasonal depression, light therapy can be helpful. But now research has shown that it may help those with non-seasonal depression as well.
In a new study published in JAMA Psychiatry, bright light treatment either alone or combined with an antidepressant proved to be effective for adults with non-seasonal major depressive disorder (MDD).
MDD is one of leading causes of disability worldwide and is associated with s reduced quality of life and an increased risk of death. Treatment can include talking cures like psychotherapy and antidepressants but many patients can easily slip back into depression even with treatment.
What you need to know
» Major depressive disorder is difficult to treat over the long term but researchers studying major depressive disorder have found that light treatment may help.
» In a recent trial they compared light treatment alone and with Prozac to various sham and placebo treatments.
» Light therapy on its own, and in combination with Prozac, were found to be effective in reducing non-seasonal depressive symptoms. But Prozac on its own was not.
Light therapy has been effective treatment for seasonal depression, or seasonal affective disorder (SAD).
Now Canadian researchers, studying its effects on MDD have made some interesting discoveries.
The scientists from the University of British Columbia, Vancouver, Canada, tested both real and sham light treatments as well as an active drug (fluoxetine hydrochloride, Prozac) and placebo.
Light better than drugs
Over 8 weeks 122 patients received either:
light therapy (30 minutes/daily exposure to a fluorescent light box as soon as possible after awakening) and placebo pill;
fluoxetine (20 mg/daily) and placebo device;
a combination light and fluoxetine treatment; or
a placebo device and placebo pill
The groups were designed so that researchers could determine how well the active treatments worked in combination but also individually.
Results showed that a combination of active light treatment and fluoxetine therapy as well as light therapy alone were more effective than placebo. But the fluoxetine alone did not work better than a placebo.
Why light therapy appears to work is still unknown. One theory is that for sufferers of SAD it helps re-synchronise circadian rhythms.
They note that more studies are warranted but that non-seasonal MDD may also have some connection with disturbances in the circadian rhythms.