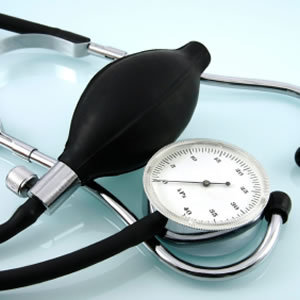 Curb hypertension with mindfulness-based stress reduction
9 December, 2013
By Staff Writer
Natural Health News
Natural Health News — A programme of mindfulness-based stress reduction (MBSR) can lower blood pressure as effectively as some medications, according to new research.
"Mindfulness-based stress reduction is an increasingly popular practice that has been purported to alleviate stress, treat depression and anxiety, and treat certain health conditions," according lead researcher Joel W. Hughes, PhD, of Kent State University and his co-authors.
Their findings are reported in a recent issue of Psychosomatic Medicine.
It has been suggested that MBSR and other types of meditation may be useful in lowering blood pressure. Previous studies have reported small but significant reductions in blood pressure with Transcendental Meditation. The scientists say, however, that theirs is the first to specifically evaluate the blood pressure effects of mindfulness-based intervention in patients with prehypertension.
Prehypertension – an early warning sign
The study included 56 women and men diagnosed with prehypertension – blood pressure that was higher than desirable, but not yet so high that antihypertensive drugs would be prescribed.
Doctors watch out for prehypertension because is associated with a wide range of heart disease and other cardiovascular problems and, increasingly, people with prehypertension are prescribed medications for this condition.
One group of people was assigned to a program of MBSR: eight group sessions of 2½ hours per week. Led by an experienced instructor, the sessions included three main types of mindfulness skills: body scan exercises, sitting meditation, and yoga exercises. Participants were also encouraged to perform mindfulness exercises at home.
The other "comparison" group received lifestyle advice plus a muscle-relaxation activity. This "active control" treatment group was not expected to have lasting effects on blood pressure.
Blood pressure measurements were taken in the clinic and via ambulatory monitoring (where the patient wears a device that measures blood pressure over a 24 hour period) and compared between groups to determine whether the mindfulness-based intervention reduced blood pressure in this group of people at risk of cardiovascular problems.
Significant reductions 
Patients in the mindfulness-based intervention group had significant reductions in blood pressure measurements.
Systolic blood pressure (the first, higher number) decreased by an average of nearly 5 mm Hg, compared to less than 1 mm Hg with in the control group who did not receive the mindfulness intervention.
Diastolic blood pressure (the second, lower number) was also lower in the mindfulness-based intervention group: a reduction of nearly 2 mm Hg, compared to an increase of 1 mm Hg in the control group.
Ambulatory monitoring is an increasingly used alternative to clinic-based blood pressure measurements. However, 24-hour ambulatory blood pressure monitoring showed no significant difference in blood pressure with the mindfulness-based intervention.
The blood pressure reductions seen in this trial are similar to many drug interventions and potentially large enough to lead to reductions in the risk of heart attack or stroke.
The researchers suggest that mindfulness-based interventions may provide a useful alternative to help "prevent or delay" the need for antihypertensive medications in patients with borderline high blood pressure.