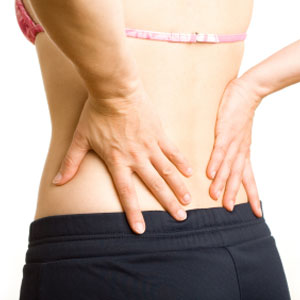 Yoga is effective – and cost effective – treatment for lower back pain
23 August, 2012
By Staff Writer
Natural Health News
Natural Health News —Yoga classes could provide a effective way of treating patients with chronic or recurrent low back pain, according to the UK's largest ever study of the benefits of yoga.
Led by the University of York, and funded by Arthritis Research UK, the study involved two groups of people who were identified as having chronic or recurrent back pain. A group of 156 people were offered a 12- week cycle of yoga classes specially designed to improve back function, while a second control group of 157 people received GP care alone.
Both groups received usual GP care, which involved a variety of treatments , for example, referral to pain clinics and physiotherapists or prescription of painkillers.
The yoga programme designed by Alison Trewhela, an Iyengar Yoga teacher and Senior Practitioner in Yoga on the British Register of Complementary Practitioners, in collaboration with yoga teacher Anna Semlyen, a Back Care Advisor to the British Wheel of Yoga.
Less pain, absenteeism
The results published in the journal Spine, showed that  those taking part in the yoga programme had far fewer days off work than those in the control group. On average, a control group participant reported 12 days off due to back pain, whereas those in the yoga group had four days off. The cost associated with taking time off was £1,202 for a control group member, compared with £374 for a yoga group member. There was also increased mobility and confidence in the yoga group over those receiving standard care.
Yoga on the NHS?
The study also found that yoga could be a cost effective treatment for lower back pain. This focus on cost is important because it helps determine whether yoga classes would be an efficient use of NHS resources. As yoga classes are not currently available through the NHS, the researchers examined a range of possible costs.
Back pain is estimated to cost the NHS £1.37 billion and the health care sector £2.10 billion a year. It is also one of the most common conditions treated in primary care in the UK with about 2.6 million people seeking advice from their GP about back pain each year.
If the NHS was to offer specialist yoga and managed to maintain the cost below £300 per patient (for a cycle of 12 classes) it would, say the researchers, very likely be cost effective.
More people should try yoga for relief
Chief Investigator Professor David Torgerson, Director of York Trials Unit, in the University of York's Department of Health Sciences, said: "Back pain represents a significant burden to the NHS in the UK and to society as a whole. As well as the associated health care costs, it is also a major cause of work absenteeism which leads to a productivity loss to society.
"While yoga has been shown as an effective intervention for treating chronic and low back pain, until now there has been little evidence on its cost effectiveness. On the basis of the 12-month trial, we conclude that 12 weekly group classes of specialised yoga are likely to provide a cost-effective intervention for the treatment of patients with chronic or recurrent low back pain."
Professor Alan Silman, Medical Director of Arthritis Research UK, said: "We welcome the fact that not only has yoga been found to help people manage their back pain, but that it is also cost effective, and results in fewer sick days. It is another option for people who are struggling to manage their condition, and one that encourages the move to self-management. Yoga is an intervention that has been proven to make their everyday lives easier and their pain more manageable.
"We'd hope that on the back of this, more people with back pain are encouraged to take up the yoga programme."