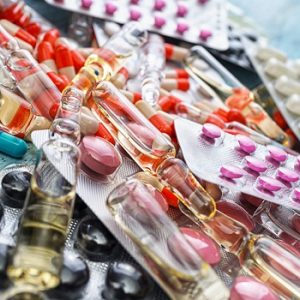 Safety concerns for 1 in 3 drugs on the market
10 May, 2017
By Staff Writer
Natural Health News
Natural Health News — Nearly 1 out of every 3 drugs approved by the Food and Drug Administration (FDA) have a new safety issue detected in the years after approval, according to a new study from Brigham and Women's Hospital.
In an effort to identify factors that might enhance patient safety and post-marketing surveillance efforts, the team analysed data on new drugs approved between 2001 and 2010, with follow up through 2017.
They found that 71 of the 222 drugs put on the market during that time were withdrawn, required a "black box" warning about serious adverse effects, or warranted a safety announcement about new risks to the public. While most of the safety concerns are not serious enough to require withdrawal of a drug from the market, the finding highlights the need for ongoing surveillance of new drugs in the post-market period, said the researchers in the Journal of the American Medical Association (JAMA).
What you need to know
» A new analysis shows that 1 in 3 drugs released onto the market between 2001 and 2010 and followed up through 2017 had serious safety concerns.
» These concerns were only discovered after patients started taking them.
» The information comes at a time when the White House is pushing to speed up drug approvals – a move which the researchers say could have consequences for public safety.
Not enough time
To assess new drugs for safety and effectiveness, the FDA relies on premarket drug testing and clinical trials. Most of the trials are funded by the drug manufacturers themselves and involve fewer than 1,000 patients studied over a period of six months or less. This makes it very difficult to detect long-term safety issues that could potentially affect large numbers of people.
These issues rarely led to a drug withdrawal, said co-author and associate professor of medicine and public health Dr. Joseph Ross. More commonly it was "a black box warning, or drug safety communication issued by the FDA to let physicians and patients know that new safety information has been determined."
The researchers found that it took a median of 4.2 years after the drugs were approved for safety concerns to come to light, and issues were more common among psychiatric drugs, biologic drugs, and drugs that were approved near the regulatory deadline for approval.
Drugs ushered through the FDA's fast-track approval process were also among those that had higher rates of safety interventions. These approvals typically look for outcomes other than patient survival, such as changes in tumour size, to determine whether the drugs worked.
The consequences of fast-tracking

On average, it takes
about 12 years
to get a drug from the research phase to patient. Only five in 5,000 drugs in preclinical testing make it to human trials, and only one in five is ever approved for human use.
The current analysis comes at a time when US President Trump has stated that he wants the Food and Drug Administration to cut the red tape and approve drugs faster.
The findings of the analysis show "that there is the potential for compromising patient safety when drug evaluation is persistently sped up," added Ross.
"The fact that so many new safety risks are being identified after FDA approval indicates that the FDA is taking its responsibility of ensuring the safety of new drugs throughout their lifetime seriously," said Nicholas Downing, MD, lead author of the study. "However, these safety risks emerge, on average, four years after approval. This means that many patients are exposed to these medications before the risks become clear."
The researchers say they hope their data will help inform the ongoing debate about premarket drug evaluation.