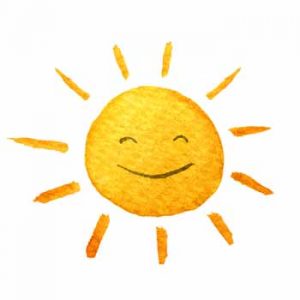 European authority issues vitamin D recommendations
29 March, 2016
By Staff Writer
Natural Health News
Natural Health News — The European Food Safety Authority (EFSA) has for the first time issued vitamin D intake recommendations for European adults, pregnant women, children and infants.
Using bodily vitamin D levels known as (serum 25(OH)D) as its basic measure, EFSA's Panel on Dietetic Products, Nutrition and Allergies (NDA) set an adequate intake (AI) level of
15 micrograms (µg) per day from food sources for adults and children
10 µg per day for infants aged 7–11 months.
After consideration of factors like exposure to sun (which provokes bodily vitamin D production) these levels, it said, would help to ensure a healthy serum level of 50 nanomoles per litre (nmol/L) that would prevent adverse musculoskeletal and pregnancy-related health outcomes."
While Authority said the data was strong enough to indicate benefits for muscle and skeletal health outcomes like rickets and osteoporosis, it has drawn no conclusions on other health benefits and or for breastfeeding women.
What you need to know
» The European Food Safety Authority (EFSA) has for the first time issued vitamin D intake recommendations covering adults, pregnant women, children and infants.
» Some critics argue that the recommended levels are still too low to prevent problems like rickets.
» Whatever the correct levels are, it is clear that for many, reaching and maintaining sufficient levels of the 'sunshine vitamin' will not be possible without supplements.
The NDA noted the difficulty in establishing vitamin D dietary reference values (DRVs) due to the complex interplay between how much of the 'sunshine vitamin' is generated in the body and how much is synthesised from sources like foods and food supplements.
The new proposed guidelines are now open for public consultation until May 16.
Too low?
The new recommended levels are based on a meta-analysis of 83 trials, performed specifically for the NDA.
However some groups believe that the AI has been set too low. Dr Robert Verkerk, executive and scientific director at the Alliance for Natural Health-International (ANH-I), said he believes that "EFSA has been very selective in the data they have used. The opinion ignores clinical perspectives as well as the huge potential for nutrients to be used as a low-cost mechanism for disease prevention."
Dr Verkerk said, that in its response to the consultation it would how evidence recommending that around 100 µg would be more effective in combatting muscular skeletal issues like rickets.
He added the agency would benefit from dialogue with clinicians: "You need to look beyond research on a single vitamin studied in isolation if you are developing public health policy and disease prevention strategies that are amenable to the general public."
A complex debate
Vitamin D is a fat-soluble vitamin family encompassing ergocalciferol (vitamin D2) and cholecalciferol (vitamin D3). Both forms are found in foods and supplements, while vitamin D3 is synthesised in the body when skin is exposed to UV light (like the sun).
In sunnier climes it noted the requirement for dietary vitamin D is lower or may even be zero.
But in the UK, about one in five adults estimated to have serum levels below 25nmol/L (half of what it should be).
Current UK government advice, replicated in many European nations, states no additional dietary intake of vitamin D is necessary for individuals living a 'normal lifestyle'.
Rickets, rates of which have been rising in recent years in many countries, causes bones to become soft and weak in children, which can lead to bone deformities.
The need for supplements
But others noted the EFSA levels were broadly in line with the likes of the Institute of Medicine (IOM) in the US (15 µg) and recently issued recommendations from the UK Department of Health Scientific Advisory Committee on Nutrition (SACN) of 10 µg for adults and children.
"There is a general recognition that obtaining even the current recommended levels of vitamin D through diet alone is impossible and that, for more northerly European areas, it is not possible to obtain sufficient vitamin D through sunlight to sustain blood levels throughout the year," said John Smith, chief executive of the supplements trade group, Proprietary Association of Great Britain (PAGB).
"If the EFSA recommendations are ultimately adopted in the EU, the UK government will need to actively recommend the consumption of food supplements in order for people to achieve the levels advised.