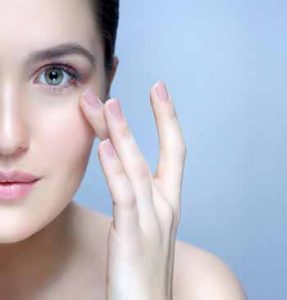 CoQ10 supplements could improve facial wrinkles
27 September, 2016
By Staff Writer
Natural Health News
Natural Health News — Supplementing with co-enzyme Q10 daily could help reduce wrinkles around the eyes, and around the mouth and lips, according to a new study.
CoQ10, a substance similar to a vitamin, is found in every cell in the body and is a key part of cells' energy production system.  As we age levels of CoQ10 have been shown to decline. Some medications such as statins can lower them still further, which may account for some of the muscular pain and weakness that some users experience as a side effect of the drugs.
CoQ10 also functions as an antioxidant, and is used in many dietary supplements, functional foods and cosmetic products.
What you need to know
» CoQ10 is found in every cell in the body and is a key part of cells' energy production system.
» When Slovenian researchers compared CoQ10 supplementation with placebo over 12 weeks they found that the supplemented group had fewer wrinkles around the eyes and, with a higher dose, around the mouth, nose and lips as well.
» The researchers call for more longer term data to better understand CoQ10s impact on skin health.
12 weeks to smoother skin
To test this, scientists from the Institute of Cosmetics in Ljubljana, Slovenia recruited 32 healthy people with an average age of 53 to participate in this randomised, placebo-controlled intervention study. The participants were randomly assigned to one of three groups: placebo, low dose CoQ10 (50 mg per day), or high dose CoQ10 (150 mg per day), for 12 weeks.
Results showed that, while the anti-wrinkle benefits around the eyes were observed for both CoQ10 groups, the high dose produced additional reductions in wrinkles around the mouth, nose and lips.
"In the present study, the administration of a dietary supplement containing CoQ10 over a 12-week period showed several anti-ageing effects as it reduced wrinkles, improved skin smoothness and microrelief as well as skin firmness. It also helped the skin combat seasonal changes since it prevented negative viscoelasticity seasonal changes during winter," they wrote.
No photoprotection or effects on skin hydration or thickness were observed, according to findings published in the journal Biofactors .
The researchers note that the study was small and that further study with a larger group over a longer period – perhaps covering different seasons – would provide more useful data on how CoQ10 works, which dosages are best.