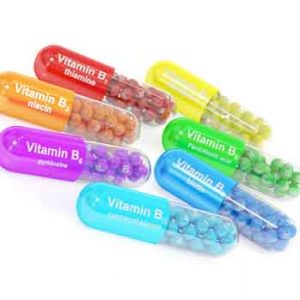 B vitamins protect against air pollution
16 March, 2017
By Staff Writer
Natural Health News
Natural Health News — B vitamins, such as folic acid and vitamins B6 and B12, may play an important role in reducing genetic damage caused by air pollution.
Specifically the vitamins worked to protect the epigenome, the multitude of chemical compounds that carry instructions for how our various genes should function. The epigenome dynamically responds to the environment. Disruption in the epigenome can lead to problems such as heart disease autoimmune and neurological diseases and cancer.
The small, placebo-controlled trial recruited 10 people, ages 18 to 60 years, from the University of Toronto campus and surrounding area. All participants were required to be healthy non-smokers and not taking any medicines or vitamin supplements.
The trial had three phases. The volunteers were initially exposed to clean air and given a placebo to check their baseline responses.
The group then took another placebo for four weeks before being exposed to heavily polluted air from downtown Toronto, where an estimated 1,000 cars pass every hour. The polluted air was delivered to the volunteers through an "oxygen type" face mask.
What you need to know
» City dwellers find it hard to avoid air pollution – and, because air pollution can cause damage on a genetic level, the effect on health over a lifetime can be devastating.
» A new study has shown that supplementing with vitamin B could help mitigate some of the damage to health
» The researchers found that a daily combination of folic acid, B6 and B12 greatly diminished the negative impact that tiny particles called PM 2.5 have on the heart.
In the third phase the volunteers were again exposed of pollution but  with each volunteer also took a B vitamin supplement daily – made up of 2.5 mg of folic acid, 50 mg of vitamin B6, and 1 mg of vitamin B12.
Blood samples were then collected and tested for B vitamin levels as well as markers for inflammation.
Protection for the heart
Results published in the Proceedings of the National Academy of Sciences, showed that B-vitamin supplementation diminished – by  28-76% – the acute effects of tiny particles called PM2.5, one of the most prominent air pollutants, on cardiac autonomic dysfunction (symptoms of which include dizziness  and fainting upon standing up as well as poor heart rate variability) and inflammatory markers.
The study results suggest that supplementation could be a helpful preventive intervention said lead researcher Andrea Baccarelli, MD, PhD, of Columbia University's Mailman School of Public Health in New York City.
"Because of the central role of epigenetic modifications in mediating environmental effects, our findings could very possibly be extended to other toxicants and environmental diseases,"
"While emission control and regulation is the backbone of prevention, high exposures are, unfortunately, the rule still in many megacities throughout the world. As individuals, we have limited options to protect ourselves against air pollution," he said.
He called for future studies – especially in heavily polluted areas – in order to validate the findings, and develop preventive interventions using B vitamins to contain the health effects of air pollution.