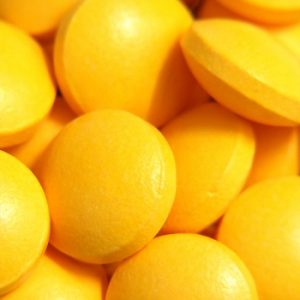 Get more B vitamins to protect your brain
11 March, 2019
By Staff Writer
Natural Health News
Natural Health News — Getting more B-group vitamin could have a beneficial effect on brain health and disease prevention, according to Australian researchers.
A diet rich in B vitamins is recommended to maintain optimal health of body and mind. Insufficient intake, on the other hand, has been linked with elevated levels of oxidative stress and neural inflammation, as indicated by abnormally high blood levels of the amino acid homocysteine.
At the same time, the effect of increased oxidative stress in the brain is not well studied, thus researchers at Swinburne University and Austin Hospital in Melbourne (backed by supplement manufacturers Blackmores) conducted a small randomised controlled trial to assess the direct impact of six months of high-dose B vitamin supplementation on brain health and levels of homocysteine and other biomarkers in the brain.
They recruited 32 healthy adults (12 male, 20 female) between the ages of 30 and 65, who were given either Blackmores' Executive B Stress Formula tablets, or placebo that contained a small amount of glucose and riboflavin (2mg of B2).
The findings were published in the journal Nutrients.
Brain changes
Each participant took two tablets daily – one at breakfast and one at lunch – for six months. The researchers performed a series of blood tests, including tests for vitamins B6 and B12, folate and homocysteine levels at baseline and after the trial.
The team also used magnetic resonance spectroscopy to look at the posterior cingulate cortex (PCC, linked to memory and emotions) and dorsolateral prefrontal cortex (DLPFC, involved in as working memory, cognitive flexibility, planning, inhibition, and abstract reasoning) in the study participants before and after supplementation.
What they found was that the supplemented group experienced an increase in blood plasma vitamin B6 and B12 levels, as well as a decrease in blood plasma homocysteine.
Additionally, the researchers observed significant relationships between vitamin B6 and N-acetylaspartate (NAA, the second-most concentrated molecule in the brain), creatine and choline, as well as between vitamin B12 and creatine.
They also found that within the supplemented group, NAA in the PCC increased, though not enough to be considered statistically significant.
There was, however, no change in the group's folate levels. However the paper notes that many foods sold in Australia, such as bread and milk, are already fortified with folate which could explain why folate levels did not change with supplementation.
Beyond folate
While folate is usually credited with reducing homocysteine levels, this study found that that although vitamins B6 and B12, along with folate, usually worked together to maintain cardiovascular, neural and psychological health by regulating homocysteine, the results suggested that the higher levels of blood plasma vitamin B6 and B12 was responsible for lowering blood plasma homocysteine levels.
They concluded that since vitamin B6- and B12-dependent enzymes – cystathionine B-synthase and methionine synthase, respectively – drove homocysteine catalysis, supplementation with a high-dose vitamin B multivitamin could "promote the breakdown of homocysteine to a greater extent than folate​".
Follow-up needed
This was a small study, and the researchers suggest its findings should be treated as "preliminary findings that warrant further investigation with a larger sample"​.
They stated that this was the first study to have assessed the efficacy of high-dose vitamin B multivitamin supplementation in regulating the relationship between blood and neural biomarkers of oxidative stress.
In conclusion, they wrote: "Increasing levels of blood high-dose B-group vitamins were also associated with increased neural metabolism. These findings suggest that high-dose B-group vitamin supplementation might be effective in reducing oxidative stress and inflammation through increasing oxidative metabolism, and may promote myelination, cellular metabolism, and energy storage.​
"Together, these findings highlight the importance of B-group vitamins in the maintenance of brain health in healthy adults, and may have important implications in the prevention and alleviation of disease and disability."