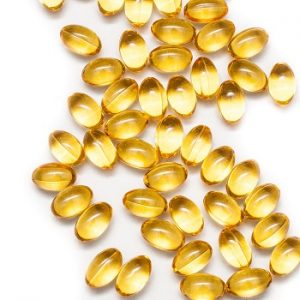 Vitamin D status linked to Parkinson's symptoms
19 September, 2019
By Staff Writer
Natural Health News
Health News — New evidence suggests that low vitamin D status plays an important role in the development of Parkinson's Disease and a corresponding increase in the frequency of falls and insomnia.
The scientists also implicate the neurodegenerative condition in a higher risk of depression, anxiety and a lower mean bone mass density (BMD) of the lumbar spine and femoral neck.
"These results indicate that vitamin D deficiency may play a role in Parkinson's Disease [PD] pathogenesis, while vitamin D supplementation may be used to treat the non‐motor symptoms of PD,"​ says the team from Soochow University in China.
Initial findings
The team began by enrolling 182 patients with PD and 185 healthy controls. Serum vitamin D [25(OH)D] levels were measured along with BMD of the lumbar spine and femoral neck. They found that:
Parkinson's patients had significantly lower serum 25(OH)D levels relative to healthy controls
Those with lower vitamin D levels had a significantly higher frequency of falls and insomnia
They also had significantly more depression and anxiety
People with Parkinson's also had a significantly lower mean BMD of the lumbar spine and femoral neck
These findings remained true even after adjusting for  age, sex, and body mass index.
Symptoms of deficiency

Vitamin D deficiency is widespread in people with neurodegenerative diseases; studies showing around 55% of patients with Parkinson's , 41% of those with Alzheimer's have low levels – compared to 36% of a control population.
Vitamin D also has a vital role in bone metabolism and a lack of vitamin D which can help explain the increased risk of falls and fractures found in this study.
Studies have also shown that vitamin D levels are associated with cognition and mood in patients with Parkinson's as well as gastrointestinal dysfunction, mainly delayed gastric emptying time.
Regarding the increase in falls, the authors write: "The most commonly cited theory for the connection between falls and vitamin D levels is related to reduced muscle mass and strength."​
Connections between vitamin D, mood and sleep disorders are a little less clear.
The researchers also acknowledge a limitation of the study, having only evaluated 25(OH)D levels. An assortment of different sources of vitamin D, open up possibilities that different vitamin D forms may produce other results. They note, also, that vitamin D levels decrease and can be affected by many variables including  vitamin D‐rich food intake, sunlight exposure and skin colour.  These things, they say, require more careful study.
The study appeared in the journal Acta Neurologica Scandinavica​.