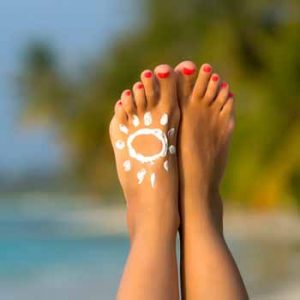 Brits need more vitamin D – government report
4 August, 2015
By Staff Writer
Natural Health News
Natural Health News — New concerns have been raised about whether the UK population is at risk of low vitamin D status.
Our main supply of vitamin D is from the sun with some also coming from our diet. But a new draft report by the Government's independent Scientific Advisory Body on Nutrition (SACN) has proposed that, in part becaue of because of the Britain's dismal weather, the public should be boosting its vitamin D intake with supplements.
What you need to know
» A new Government report suggests that we can't rely on sunshine in the UK to meet the vitamin D requirements.
» The report's authors are proposing a national intake of 10 micrograms a day and suggest we consider strategies – including supplements and food fortification – for the UK population to achieve this.
Current government advice is that at-risk groups, including pregnant women, children up to the age of five, adults over 65, and people with darker skin as well those who do not regularly expose their skin to sunlight, should take a daily vitamin D supplement.
However, if SACN's draft recommendations, which propose a national intake of 10 micrograms a day, are adopted it could lead to new guidance affecting the whole population.
1 in 5 don't get enough vitamin D
Recent data published by Public Health England highlighted that more than one in four people have low levels of vitamin D, which is essential for keeping teeth and bones healthy.
A lack of the essential nutrient can cause rickets in children and in adults can lead to osteomalacia, causing the person's bones to become weak and painful, and hampering mobility. The best source of vitamin D is sunlight, and it only occurs naturally in a few foods, such as oily fish and eggs.
The report, entitled Draft Vitamin D and Health notes:
"It is proposed that the recommended nutrient intake is applicable throughout the year, as a precautionary measure, to cover population groups in the UK identified to be at risk of minimal sunshine exposure as well as unidentified individuals in the population with minimal sunshine exposure who would be at risk in summer.
"Since it is difficult to achieve (safe intake) from natural food sources alone, it is recommended that consideration is given to strategies for the UK population to achieve the recommended nutrient intake."
Such strategies could include supplements and – more controversially – fortification of food products which would provide vitamin D to all, even those who do not require more.
Retailers responding
SACN will be seeking comments from stakeholders such as academics, NGOs, charities,industry representatives and members of the public until 23 September 2015.
It will be publishing the final recommendations in early 2016 and until then the Government's current advice on vitamin D remains in place. However some retailers are already taking action.
In response to a survey of 2,476 of its customers which suggested they were concerned about not getting their recommended daily amount of vitamin, and would welcome the enrichment of products, food retailers Marks and Spencer announced it would be adding vitamin D to its packaged bread. The M&S range will contain yeast that been exposed to UV light, naturally raising the vitamin D content. Two slices of the bread will provide a minimum of 15% of the daily requirement of vitamin D.