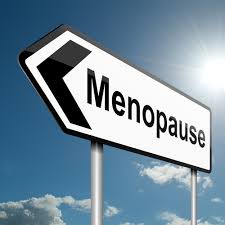 More women turn to complementary medicine for menopause
10 June, 2015
By Staff Writer
Natural Health News
Natural Health News — The use of complementary and alternative medicine (CAM) is increasing for the treatment of menopausal symptoms
As a result, the authors suggest that healthcare providers – in particular family medicine practitioners – need to be more aware of the various CAM therapies and take a more active role in guiding patients through their options to more safely and effectively coordinate their care.
That's according to a new study published online ahead of print in Menopause, the journal of the North American Menopause Society (NAMS).
Ongoing fear of the potential risks of hormone therapy is cited as a primary reason for the growing use of complementary and alternative medicine (CAM) among menopausal women (including pre-, peri- and postmenopausal) in recent decades.
What you need to know
» More than half of women seek alternatives for the treatment of menopausal symptoms
» Most conventional practitioners are not well informed about alternative treatments
» Patients could derive significant benefits if practitioners were better informed of alternative treatments.
Some of the more commonly accessed of alternative treatments include massage therapists, naturopaths/herbalists, chiropractors/osteopaths, and acupuncturists. The more popular self-prescribed CAM supplements/activities include vitamins/minerals, yoga/meditation, herbal medicines, aromatherapy oils and/or Chinese medicines.
Practitioners ignorant of alternatives
The researchers take a somewhat alarmist view, suggesting that although there is still ongoing debate within the medical industry regarding the proven effectiveness of CAM alternatives, the public continues to use such treatments, usually without the guidance of a healthcare practitioner. It is estimated that 53% of menopausal women use at least one type of CAM for the management of such menopause-related symptoms as hot flashes, night sweats, anxiety, depression, stiff or painful joints, back pain, headaches, tiredness, vaginal discharge, leaking urine and palpitations.
Of course you are not obliged to seek permission from a conventional practitioner before seeking alternatives – and this really is the point. Many conventional healthcare practitioners are ignorant of the benefits of alternatives – and may even be ignorant of rare risks such as herb/drug interactions – and do not include them in their own repertoires of  care.
The authors believe that their findings should prompt healthcare providers, in particular family medicine practitioners, to be informed and aware of clinical evidence for CAM typically used for the management of common menopause-related symptoms in their aim to provide safe, effective, and coordinated care for women.