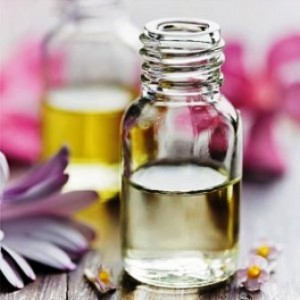 For burn-out try taking an aromatherapy breather
25 June, 2013
By Staff Writer
Natural Health News
Natural Health News — If your busy day is getting you down, and making you feel 'burnt out' try taking a break with essential oils.
The feeling of 'burn-out' – which is characterised by a deep exhaustion and a lack of interest in life or work – is a results of chronic stress and pressure. Although as many as 40% of us experience it so some degree at some point in our lives, it is not recognised by psychologists as a legitimate psychological disorder. That means health professionals don't always have much to offer you if you are feeling burnt out.
Essential oils have long history of aiding health and well-being  and aromatherapy can provide short-term support you when you are feeling burnt out. Lavender essential oils, for example, may help to reduce stress by making you feel more relaxed – though if you are already feeling listless, especially at work, this may not be the best choice to help you feel calm and focused.
The authors of this recent small pilot study in the Journal of Alternative and Complimentary Medicine  therefore sought to find a combination of essential oils that reduced anxiety but maintained focus in an office environment.
Maintaining focus
They chose peppermint (Mentha x piperita) essential oil has been shown to increase alertness and mental clarity. Basil (Ocimum basilicum) essential oil has been shown to reduce mental fatigue and has antidepressant properties. Helichrysum (curry plant; Helichrysum italicum) essential oil is known for its calming and soothing properties.
They chose Rose (Rosa spp.) water, as opposed to rose essential oil, as a control substance because in their reasoning it has a subtle aroma, and it is not known to have any therapeutic effects This latter presumption is up for debate however (see our article on the uplifting effects of rose), but the way the rose water was used in this study it's scent would have been greatly diluted.
The study involved 14 adult women with self-diagnosed burn-out.
The women were randomly assigned to use an aromatherapy mixture or the placebo delivered through plastic personal inhalers. The aromatherapy mixture contained 4 drops of jojoba (Simmondsia chinensis) oil, 10 drops of peppermint essential oil, 8 drops of basil essential oil, and 2 drops of helichrysum essential oil.
The control inhalers contained 4 drops of jojoba oil and 20 drops of rose water.
Reducing anxiety
During the study the woman's mental and emotional state, was assessed and rated on a scale of 1 to 10 using a questionnaire. Specifically the women were asked to rate their mental fatigue/burn-out 3 times per day.
During the first week of the study, when the women had no aromatherapy they were asked to rate their symptoms three times per day. This allowed researchers to get a 'baseline' measurement of the women's emotional state.
For the second week 2, the women inhaled the aromatherapy mixture or control mixture once per hour during working hours (around 7 times a day).
In the third week the women recorded their feelings without the use of aromatherapy.
During the first week both groups reported mild "difficulty focusing, drifting attention, feeling neutral or, just going through the motions of the day". In week 2, the aromatherapy group experienced a 21.1% improvement and the placebo group reported an 11.3% improvement. In week 3, some of the improvement persisted. For example, the aromatherapy group had an 8.7% improvement and the placebo group had a 7.1% improvement.
With a study this small it can be hard to draw definite conclusions. Overall inhaling a mixture of peppermint, basil, and helichrysum essential oils several times a day appears to reduce the symptoms of moderate mental exhaustion and/or burn-out.
On review the authors suggest, simply taking a break, in itself could have been beneficial for all the study participants. The aromatherapy may have had an additive effect which in such a small study population would be hard to determine. Nevertheless, the findings from this pilot study are a helpful to guide future studies.