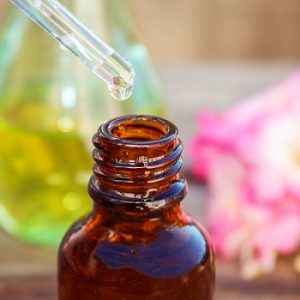 Essential oils for winter wellbeing
12 December, 2013
By Susan Curtis, Director of Natural Health at Neal's Yard Remedies
Natural Health News
Aromatherapy is the perfect tonic for the winter season.
Essential oils are one of the fastest-growing groups in natural medicine, as we become increasingly aware of their therapeutic qualities. These incredible oils are known to help lift your spirits during the gloomy weather, awaken your dulled senses and help to fight off winter ailments with their antibacterial and antiviral properties.
Incorporating essential oils into your daily routine can help keep your immune system stronger, speed up your recovery time from illness and uplift your spirits when the winter blues strike, helping to energise and motivate during the cold and dark winter months.
There's so many amazing essential oils but here are just some of the many options that are great to use in winter. If you are pregnant, you will need to be careful which oils to use and should always check with a qualified aromatherapist before trying any at home blends.
Bergamot (Citrus aurantium bergamia)
Uplifting and fruity, this is calming for the emotions and also a good 'pick-me-up'. Use in bath oils, massage oils and inhalations.
Cinnamon (Cinnamomum zeylanicum)
Warming and strengthening, this is stimulating for the digestion and the natural antiseptic properties make it good for treating colds and flu. Don't use it on the skin but great in an atomiser or for inhalations.
Eucalyptus (Eucalyptus globulus)
Stimulating and expansive, this is anti-viral and decongesting for the head and sinuses. Eucalyptus has a refreshing effect on the nervous system and may be used to treat tiredness, poor concentration or headaches. Excellent when added to a salve for use as a chest rub or in inhalations.
Frankincense (Boswellia carterii)
Calms and uplifts the spirits when feeling stressed, tired or overwhelmed, whilst increasing energy. Also great for chesty coughs. Use in a massage blend, lotions and balms or as an inhalation.
Lavender (Lavandula angustifolia)
Balancing and relaxing, Lavender is the most versatile and well-used of all essential oils, a valuable remedy for everyday use. The only essential oil that can be used neat (undiluted) on the skin – dab a drop on pulse points or use in massage and bath blends, balms or inhalations.
Mandarin (Citrus nobilis)
Calming and soothing for restless children, this essential oils is also beneficial in helping to treat nervous tension or insomnia. Dilute and use in a massage oil or balm or in a diffuser.
Ravensara (Ravensara aromatica)
Considered by many aromatherapists to be the number one essential oil in the treatment of colds and flu, this is a brilliant anti-viral, immune boosting and decongestant oil that's great for chest rubs and inhalations.
Rosemary (Rosmarinus officinalis)
Warming and stimulating, rosemary helps to stimulate the circulation and is good for aching muscles. Mix into a massage oil or salve and rub into aching areas or use in inhalations.
How to use them

During the winter, indulge in warm baths, body butters, balms, oils and salves as well as diffusers and inhalers, all infused with calming and relaxing oils to get you through the season.
Warm Baths are particularly therapeutic and enjoyable in winter. They're helpful for chills or when you just feel cold to the bone. Make sure to dilute the essential oils in an emulsifying carrier (e.g., vegetable oil, base oil or even milk) before adding them to the bath to ensure they disperse evenly.
Balms, Body Butters and Body Oils can provide protection against the cold, wind and terrible winter weather, and they'll help keep your skin moisturised and nourished too.
Salves can be massaged into aching muscles and also to make a decongesting chest rub.
Vaporisation can be used to fragrance a room, disinfect colds and brighten your mood.
Inhalation can be very effective to help clear the head and nose by adding 4-6 drops of essential oil to a bowl of steaming water, let the steam work its magic, with a little helping hand from the oils.
A winter wellness tip
For a  great immune-boosting blend to use in a diffuser when coughs and colds are in the air combine 2 or 3 drops each of cinnamon, thyme, rosemary and lemon – so simple and very effective. Alternatively sprinkle these oils onto a cotton handkerchief, carry in a plastic bag in your handbag for when you need a quick lift during the day.