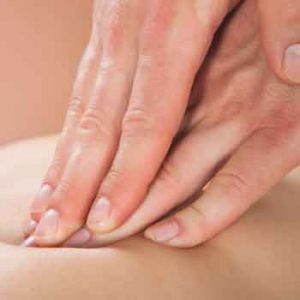 Our favourite sensual oils
13 February, 2017
By Staff Writer
Natural Health News
It's that time of year again, when our thoughts turn to loving and giving.
Giving your partner a sensual massage is a loving gift that can be relaxing and stimulating for both of you. Making a special blend of natural ingredients such as essential oils that reflects your own needs and personalities can be very rewarding.
If you've never experimented with essential oil blends before here's a pick of some of our favourite aphrodisiac oils – with some recipe suggestions at the end as well.
Enjoy!
Rose (Rosa damascene, Rosa centifolia)
Roses have been used as a medicinal plant since antiquity and are celebrated for their calming and uplifting aroma. Rose essential oil can be produced from either Rosa centifolia (cabbage rose or Provence rose) or Rosa damascenea (Damask rose). Both have similar therapeutic value.
Rose essential oil is very feminine and very romantic. It is useful for taking the edge off in stress-related conditions and can help create a sense of relaxed well-being and increase feelings of vitality.
Patchouli (Pogostemon cablin)
A tried and tested aromatherapy favourite that has soothing and healing effects on the skin.
The patchouli bush is native to Malaysia and India, where it is called 'puchaput'. Patchouli has a heady aroma that helps dispel stress and anxiety. Incorporated into massage oils or room scents, it's an anti-depressant useful in the treatment of nervous exhaustion, stress and anxiety. A traditional aphrodisiac and remedy for frigidity.
Clary sage (Salvia sclarea)
Renowned from its uplifting effect on the mind and emotions, clary sage also has a tonic effect on many body systems including the circulatory and digestive systems.
Similar in appearance to common sage, clary sage is a native of southern Europe. It can revive tired muscles, help relieve depression and has a calming effect on the nervous system producing a sense peace and, in some, euphoria.  As an aphrodisiac for both men and women it can help restore libido and vitality when frigidity or impotence are connected to stress, overwork and tension.
Palmarosa (Cymbopogon martini)
Sometimes called Indian or Turkish geranium, palmarosa is a scented grass in the same family as lemongrass and citronella, but it has a floral-rosy, rather than citrus aroma.
It is best known for its skincare properties where it has a balancing action. But it is also a useful antidepressant. Good for relieving stress, anxiety and nervous tension and is considered a mild aphrodisiac helpful when strong negative emotions interfere with sexual fulfilment.
Geranium (Pelargonium graveolens)
A native of South Africa, geranium is now grown mainly in Réunion, China and Egypt. Plants are harvested soon after they flower to capture the highest concentrations of the oil, which comes from the leaves and not the flowers as many assume.
A cheerful oil and a favourite with adults and children alike, geranium essential oil has a balancing, cooling, reviving effect. A good antidepressant due to its ability to calm but also uplift.
Nutmeg (Myristica fragrans)
A warming oil with anti-inflammatory properties that make it useful for relieving pain in the muscles joints and connective tissues.
A native to the Banda Islands in the Moluccas (or Spice Islands) of Indonesia, the evergreen nutmeg tree produces a fruit that resembles a small peach. Both the powdered spice and the essential oil, come from the fruit seed.
Known as an 'adaptogen', it brings balance to the nervous system, stimulating or calming as needed. When suffering from anxiety or exhaustion nutmeg can provide a lift and also help you regain focus.
Lemon verbena (Aloysia triphylla)
A native of South America (Chile and Peru), but now grown in many tropical areas of the world, the lemon verbena plant has long pointed pale green leaves, and clusters of tubular purple flowers. The entire plant smells strongly of lemon.
More than just a sunny uplifting scent, however, lemon verbena has a calming, sedative effect that grounds and aids focus, concentration and retention when studying or reading. Its soothing effect on breathing and heart rate are behind claims that is can act as an effective aphrodisiac for both men and women.
Valerian (Valeriana officinalis)
The most widely used natural sedative in the world and a recognised treatment for insomnia and nervous tension.
Native to parts of Europe and Asia name Valerian is derived from the Latin verb 'valere', which means 'to be well' or 'to feel good'.
Valerian can help soothe the nervous system and calm anxiety, depression, restlessness – which also make it a useful aphrodisiac. Its other psychological benefits include helping to balance emotions and lift anxiety and depression.
Tuberorse (Polianthes tuberosa)
The night-blooming tuberose it is sometimes called the 'Night Queen'. It takes around 3500 pounds of handpicked Tuberose flowers to extract 1 pound of Tuberose absolute oil. In spite of its name tuberose does not belong to the rose family but is instead related to narcissus and jonquil.
Tuberose has a calming effect on the brain and nervous system, and is widely used to provide relief from depression, anger, nervous exhaustion and tension. For these reason tuberose is even considered by some to be a natural aphrodisiac.
In both men and women, its relaxing effects and heady sensual aroma boost allowing you to let go of inhibitions and give a lift when libido is low, especially when due to stress.
Vetivier (Vetiveria zizanioides)
A tall perennial grass native to India that is a relative of other fragrant grasses such as citronella, lemongrass and palmarosa. Roots over 24 months old have the highest oil content, but take longer to distil, making this an expensive oil.
Working mostly on the emotional levels vetiver is grounding and calming when you are feeling emotionally overwhelmed, weepy, under pressure and uncertain which direction to take. Enhances libido and is often used to awaken sexual desire in men and women, especially if it has been dampened by overwork and mental fatigue.
Cedarwood (Cedrus atlantica)
The sacred Cedars of Lebanon and the Atlas Mountains are large imposing trees that can live up to 2000 years.
One of the oldest known essential oils. Its aroma is uplifting and excellent in the treatment of nervous tension, anxiety, depression and lethargy.
Grounding and calming, and it is said to help combat negativity and has an uplifting effect in the treatment of nervous tension, chronic anxiety, depression and tiredness. For men, in particular, it is considered an aphrodisiac.
Mimosa (Acacia dealbata)
A member of the acacia family Mimosa is native to south-eastern Australia and became of its cheerful yellow popcorn shaped flowers is now widely cultivated as an ornamental plant in warm temperate regions worldwide.
A popular ingredient in expensive perfumes, mimosa has warming and relaxing properties and can help to nourish, soften and soothe inflamed, oily or sensitive skin. It is also a wonderful calming oil for letting go of worries and fear. A calming and relaxing oil that has an uplifting effect upon the body and mind. It has the ability to energise and relax at the same time, which can make it a useful aphrodisiac.
Jasmine (Jasminum officinale)
A native of north-west India, the name "Jasmine" is derived from the Persian "yasmin" which means "fragrant flower". The waxy yellow flowers re highly prized in perfumery for their exotic, intensely floral aroma.
In skincare it is used as much for its uplifting aroma as its skin cooling and soothing properties. It has a strong anti-depressant action and the ability to help promote a sense of wellbeing and optimism.  For these reasons it is traditionally regarded as an aphrodisiac for both men and women.
Sandalwood (Santalum album)
Sandalwood has a long history of use in Ayurvedic and traditional Chinese medicine.  It has a restorative effect on mind and emotions and helping to dispel anxiety and depression. It can aid sleep and helps reignite a passion for life and living. Has a reputation for being an aphrodisiac for men as well.
The sandalwood tree, a native of India was, for many years, such a popular source of essential oil that it became seriously endangered. It is important for consumers buy only that oil that comes from a sustainable source.
Galangal (Alpinia officinarum)
A native of Indonesia, galangal belongs to the same family as ginger and has a similar appearance.
This previously little-known oil is rising in popularity due to its warming, stimulating and antiseptic properties. It has also long been regarded as an aphrodisiac because of its stimulating aroma and ability to relieve anxiety.
Cardamom (Elettaria cardamomum)
A native of India, the seeds and pods of cardamom have been used for centuries as a culinary spice and a healing remedy. Cardamom is also used in traditional Chinese medicine.
The essential oil has a warming, stimulating effect on circulation. It is a stress reliever that has a refreshing effect when feelingly fatigued. In particular, it is reputed to be aphrodisiac for men who are overtired.
Summer savory (Satureja hortensis)
A member of the mint family, summer savory a Mediterranean native, with small leathers leaves and light purple flowers. It is widely used in cooking.
Once believed to be a powerful aphrodisiac, monks of the Benedictine order were banned from growing summer savoury in their gardens. In modern times it is use to provide relief and has a bolstering effect if you are stressed to the point of giving up or generally exhausted the prospect of a difficult task.
Vanilla (Vanilla planifolia)
Vanilla can help to dispel negativity and feelings of anxiety and is thought to have an aphrodisiac effect.
The vanilla bean is actually the fruit pod from a type of orchid.  The green pods are dried slowly until they turn black. When they start to curl the pods are ready to use either as a culinary flavouring or to produce an essential oil absolute.
Rosewood (Aniba rosaeodora)
Rosewood, also called "bois-de-rose," is a member of the Laurel family, making it a relative of Bay and cinnamon.
The tree, which can grow up to 40 metres, is a native of Brazil. Because it is now endangered harvesting is strictly controlled.
The essential oil, pressed form the wood has a calming a centring effect that works primarily on the mind and emotions. It has a grounding action that is beneficial in times of upheaval and crisis.
Thought to bring emotional stability and a sense of calm and empowerment, rosewood is also considered an aphrodisiac that can help you to relax and let go.
Ylang ylang (Cananga odorata)
The exotic, floral scent of ylang ylang has an uplifting effect, dispelling stress and anxiety, while at the same time being arousing.
A native of tropical Asia, the name ylang ylang means 'flower of flowers', and the waxy yellow lowers have been used in folk medicine and skin creams in the Far East for thousands of years. The precious oil a popular basis for high end floral or oriental perfumes and is the 'top note' in Chanel No 5.
Traditionally the petals were scattered over the bed of newlywed couples on their wedding night to help release inhibitions and dispels stress, for both the man and the woman. Stimulating but at the same time calming, ylang ylang can increase feelings of well-being, reduce anxiety and lower the heart and breathing rates.
Making a blend
Allow yourself to be led by your instincts in choosing just the right oils for you. Use 2 tbsp (30 ml/1 fl oz) of base oil and a maximum of 16 drops total of essential oils.
Or if you want some help, try the his and her recipes below.
Sensual massage blend for him
Ylang Ylang essential oil is exotically fragrant and intensely uplifting with calming properties. It blends well with relaxing and emotionally grounding sandalwood. Mix oils with a nourishing base oil, light a candle or two and treat your loved one to a massage (makes 30ml/1 fl oz).
Ingredients
Jojoba oil, 2 tbsp
Ylang essential oil, 6 drops
Sandalwood essential oil, 6 drops
Nutmeg essential oil, 2 drops
Sensual massage blend for her
For a feminine blend mix rose, absolute or essential oil with patchouli essential oil. Beautifully floral rose opens the heart and soothes nerves and feelings of anxiety, while patchouli has a sweet earthy scent that is grounding and calming (makes 30 ml/1 fl oz).
Ingredients
Jojoba oil 2 tbsp
Rose absolute or rose essential oil, 8 drops
Patchouli essential oil, 4 drops
Vetiver essential oil, 2 drops
Geranium essential oil, 2 drops
Whichever blend you use, the method is simple: combine all the ingredients in a bowl then transfer the blend to a sterilised dark glass bottle and seal with a cap or dropper ready for use. Store in a dark cool place – it will keep for up to 3 months.
Massage into the skin (avoiding the face). Allow to absorb into the skin before getting dressed.