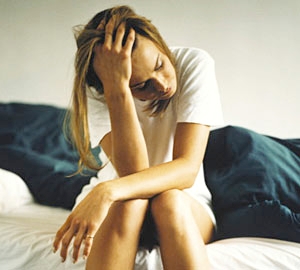 Try magnesium oil for chronic fatigue
22 November, 2012
By Staff Writer
Natural Health News
Chronic fatigue syndrome (CFS), a condition which causes severe tiredness that doesn't improve after rest, currently affects around 250,000 people in the UK and more than a million people in the US.
Here's a novel way of dealing with it.
Magnesium deficiency is known to have a role to play in CFS and nutritionists believe that many CFS sufferers can significantly improve their symptoms by supplementing with magnesium.
This is because magnesium has the ability to increase the body's production of DHEA, a hormone which has beneficial effects on memory, stress, sleep and depression.
But you don't have to take a supplement to get these benefits, indeed oral supplements may not be the best way to get what you need.
Magnesium is more highly absorbed through the skin, helping to feed every cell with this beneficial mineral. In a  2010 study at Cardiff University researchers demonstrated a dramatic a increase magnesium levels could be achieved with transdermal magnesium oil compared to oral supplements.
This is great news for CFS sufferers because CFS has a link to problems in the gut and intestines. this means they may not be absorbing nutrients properly. In addition many of us may not be getting enough magnesium even if we do have good diets because intensive farming methods mean that magnesium levels in our soil have declined dramatically.
In the last century our magnesium intake has dropped by around 50%. Linus Pauling believed that every ailment could be traced back to mineral deficiency.
Magnesium is responsible for 325 biochemical actions in the body. A sufficiency of magnesium, and a good balance between magnesium and calcium in particular is the basis for the efficient functioning of healthy cells.
The list of problems linked to magnesium deficiency, in addition to CFS, include osteoporosis, heart problems including high blood pressure, fibromyalgia, muscle cramps, migraines, asthma and insomnia.
If you are suffering from any of these conditions magnesium – in addition to a healthy diet – may help.
To try magnesium oil for yourself look for products that contain magnesium chloride. These are believed to have a major advantage over those with magnesium sulphate because magnesium chloride stays moist on the skin for longer allowing more of the mineral to be absorbed through the skin.
Many sport people already use magnesium oil to help deal with muscle aches and pain. Transdermal magnesium therapy speeds up the process of returning magnesium levels to normal – a process that can take up to 6 months if you are taking oral supplements.