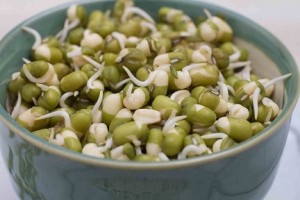 Your essential detox guide – part 1
16 February, 2015
By Tipper Lewis
Natural Health News
A gentle detox can be a useful way to cleanse and revitalise your system.
If you've taken our special quiz you will have some idea of whether a detox could help with any symptoms you are having.
Having decided to give it a try there are some things you should consider.
Whether you are new to detox, or an old hand at it, it's always best to start with elimination and addition regime for 1-2 weeks. This eases the body into a 'cleaner' state, gently allowing the superficial organs of detoxification like the lymphatic system, skin, lungs and bowel to start working more efficiently and minimising any detox symptoms
In this phase, eliminate the following if you can; if not reduce as much as possible:
Meat, dairy, caffeine, alcohol, sugars, processed foods, cigarettes plus foods to which you're intolerant

At the same time help prepare yourbody by giving it enough nutrients so it can detox properly, this is why we 'add into' the diet lots of goodies at the same time as 'eliminating baddies'.
Try to cook your own food and include as many of the following as you can:
Essential fatty acids, rainbow fruit and vegetables, salad greens, sweet potatoes, tomatoes, celery, peppers, beetroot, radish, short grain brown rice, quinoa, millet, buckwheat, oats, pulses, sprouted seeds, nuts and seeds, spirulina, seaweeds, tofu and a spectrum of SuperFoods for extra nutrients.
Good ways to cook your meals are by steaming, broths, casseroles, roasted, don't eat too many raw foods as they are too cleansing and will be included later on.
Drink at least 2 litres of water each day to hydrate the body and to flush the kidneys through.
If you're feeling happy with your newly cleaned up diet after a week of elimination and addition it's time to start the detox. If you feel you want to carry on adjusting your diet carry on for another week.
The next part of your detox regime is split into two week-long phases, reducing the likelihood of uncomfortable detox symptoms.
Phase 1
This phase focuses on improving our digestion; it ensures the bowel is clean and that you have a bowel movement daily. This is really important; many toxins are fat-soluble, if they are not eliminated they are recycled by the body,  and this makes you feel terrible.
A clean digestive tract also means we also absorb more nutrients from our food for greater vitality.
It's beneficial to add an herbal tea / tincture at this stage to ensure a bowel movement daily (especially if you're prone to constipation). When I detox I always use a mild herbal laxative, the detox itself can stop your regular bowel habits which means we start recycling the toxins we're trying to eliminate.
As long as you're not on medication my favourite blend uses: yellow dock, dandelion root, chamomile, cascara, fennel and ginger as a combination. Taking this at night ensures a bowel movement in the morning, the fennel, chamomile and ginger prevent griping pains and boost digestive enzymes aiding the absorption of our food.
Psyllium is a must now, it acts like a bottle brush in the bowel, removing debris which has accumulated over the years. Remember to mix psyllium into at least 250ml of water, I like to do this in the morning so the water doesn't keep me up at night!
Foods for Phase 1
In this phase we are focusing on the bowel and on improving the digestion, so you'll need to include lots of good fibre from whole foods and grains, ensure you get plenty of the vital nutrients and minerals which your body craves and are essential to detoxing efficiently.
For this week eliminate:
All or as much sugar as possible (including most fruits), it causes fermentation (wind) in the gut.
All meat and dairy if possible, it slows the journey of food through the bowel allowing recycling of toxins, if not organic pesticides, hormones etc are a concern.
Avoid citrus fruits as they're very cleansing and included in the next phase.
Cook using as many rainbow vegetables as you can, you may wish to make extra the night before to take in for lunch. Make sure to include foods such as:
Essential fatty acids, brown rice, quinoa, millet, buckwheat, cruciferous vegetables are great (like broccoli, kale, Brussels sprouts, cabbage), chard, spinach, sprouted seeds, fennel, sweet potato, carrot, onion, garlic, watercress, asparagus, tomato, nuts, seeds and pulses, rainbow vegetables, salad greens, avocado, cucumber, rocket, artichokes, beetroot, broad beans, French and runner beans, mange route, peas, seaweeds.
Include in your meals a variety of aromatic herbs and spices like: Sage, Thyme, Rosemary, Dill, Pepper, Turmeric, Fennel, Coriander, Mint, Basil etc.
 The only fruits recommended are: Summer berries, pineapple, pear, apple and cranberry.
Making vegetable juices or smoothies with a spectrum of super foods for extra nutrients is perfect, you may wish to substitute a meal for a smoothie.
Again, good ways to cook your meals are by steaming, broths, casseroles, roasted, don't eat too many raw foods, they're very cleansing and will be included later on.
Drink at least 2 litres of pure water each day to super hydrate the body and to flush the kidneys through releasing toxins.
Sprouting
Sprouting is great for your health, easy to do and sprouts are a delicious and nutritious addition to your meals since sprouts are rich in enzymes, vitamins, minerals, amino acids, protein and chlorophyll.
You can buy sprouts but its easy and inexpensive to do your own, plus you can experiment with sprouting all sorts of seeds and grains.  Almost any whole seeds or grains will sprout, although some do need soil to sprout successfully like peas and wheat. I personally love mung beans, lentils, broccoli, radish and alfalfa seeds.
Here's some tips on sprouting:
Always soak the seeds, tiny seeds need 6 hours, large seeds and beans overnight – this starts germination.
Rinse thoroughly and place in layers in your trays, leave in a spot where you won't forget them, every day rinse each layer under cold water.
As soon as you see them start to grow you can eat them but you may wish to let them grow more so they get really tasty. This is approximately 3 days in summer.
When you're happy with them give them a final rinse, leave to drain, put in an air tight container and store in the fridge for up to 5 days.
Add your sprouts to anything but preferably don't cook them: salads, soups, stir fry's (at the end), smoothies, casseroles etc.
Meal Ideas for Phase 1
Here are some simple meal suggestions to help you get started
Breakfast
Start every day with a glass of warm water with a generous squeeze of lemon to alkalise the system and stimulate the cleansing of the kidneys
A breakfast smoothie: jumbo oats with almond milk, honey, blueberries, chia seeds, maca, bee pollen, baobab and a little cinnamon
A summer berry fruit salad with pumpkin and sunflower seeds, hulled hemp seeds, poppy seeds and a few nuts e.g. almonds soaked in water overnight
Make yourself a healthy granola from the superfood recipe cards on our website.
Chia Seed Pudding – see the recipe in here.
If you need a kickstart have green tea instead of your normal tea or coffee.
Lunch
A simple salad of brown rice and lentils cooked with turmeric and ginger, when cooked thread a generous teaspoon of miso through the rice. Add a big handful of mixed sprouted seeds, sesame seeds, seaweed, some grated ginger and a few finely chopped spring onions. Make a dressing with flax seed oil/coconut oil, Himalayan pink salt, pepper, half a teaspoon of green food powder and a squeeze of lemon juice – whisk all ingredients together.
A fresh herb salad of mixed leaves, avocado, fennel, cucumber, tomato, peppers, goji, fresh parsley and basil with some pine nuts and sunflower/pumpkin seeds sprinkled on top. Serve with Quinoa, barley or cooked spelt berries, cooked with turmeric and drizzle the whole meal with a dressing made of olive oil, flax seed oil/coconut oil, Himalayan pink salt and pepper, green food powder and a squeeze of lemon juice, simply whisk all ingredients together in a glass.
Make a guacamole from fresh avocado's using flax seed oil, Himalayan pink salt and pepper and a squeeze of lemon juice with half a teaspoon of green food powder – simply mash it all together and eat with oat cakes as a dip with crudités of carrots, peppers, celery and cucumber.
A quick summer berry smoothie (can use frozen) blended with green food powder, half a teaspoon of turmeric, baobab, coconut oil, bee pollen, chia seeds, water and some fresh mint (yoghurt optional). Try rehydrating goji and mulberry to add if you want some extra KaPow!
Dinner
A fresh summer soup of: onions, garlic, lemon grass, turmeric, ginger, pak choi, kale, seaweed, french beans, broccoli and tofu. Steam fry the onions, ginger and garlic, add all the other ingredients with water (approx 1.5 pint for 2 people) and simmer gently until all vegetables are cooked. Serve with brown rice, quinoa or brown rice noodles noodles.
A delicious stir fry using your choice of vegetables with ginger, garlic, onions and lemongrass, add a handful of sprouts when serving. Serve with quinoa, millet or brown rice, drizzle with Beauty oil, sesame or olive oil
Stuffed vegetables, take the centre out of courgettes or peppers, cook brown rice, quinoa or millet with turmeric, ginger and saffron, lightly steam fry the onions and garlic with the inners of the courgettes. When your choice of grain is cooked mix all the ingredients together with fresh herbs finely chopped like dill, mint and basil, stuff the vegetable shells and roast in the oven at about 180 until the vegetable shells are soft and lightly browned. Serve with a salad.
Slow roast sweet potatoes and squash with coconut oil, coriander seeds and sprinkled paprika or chilli flakes, serve with a salad of seasonal veg like broad beans, peas and mange tout with mixed leaves, drizzled with a dressing of flaxseed oil, Himalayan pink salt and pepper, turmeric, green food powder and a squeeze of lemon juice and mixed seed sprinkles. Served with a whole grain of your choice.
Dessert
A mix of your favourite berries, goji, mulberry, pomegranate seeds, pineapple and papaya with finely chopped mint leaves and a sprinkle of bee pollen.
Chia Seed Pudding – see the recipe in here.
Next week – Phase 2 tips and recipes suggestions