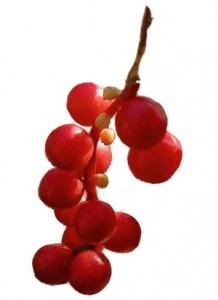 Astragalus and schisandra broth
1 May, 2013
By Susan Curtis, Pat Thomas, Dragana Vilinac
Natural Health News
We are so used to thinking of herbal teas and other plant essences as occasional or emergency "therapy" that we have almost forgotten the nutritional and health benefits they bring as part of a daily diet.
This blend of medicinal herbs, spices, and vegetables – which doubles as a soup and a herbal drink – promotes a sense of well-being, helps fight colds and flu and helps detox and provides valuable electrolytes and helps balance the natural pH of the body.
Ingredients
6g (1⁄8oz) astragalus root
6g (1⁄8oz) schisandra berries
6g (1⁄8oz) wood ear fungus
6 thin slices of fresh ginger root, peeled
4 garlic cloves, skins on
4 shallots, skins on
1 tbsp coriander seeds
½ tsp aniseeds
60g (2oz) celeriac root, peeled and chopped
1 large carrot, sliced
1 strand of kelp or wakame
10 black peppercorns
Method
1 Place all the ingredients in a medium saucepan, cover with 600ml (1 pint) of water, and bring to the boil. Reduce the heat and simmer for 11⁄2 hours, then strain.
2 If serving as a soup, transfer to serving bowls. If using as a drink pour into heatproof glasses and serve. You can also use all this broth as part of an individual detox treatment – store it in a flask and sip it throughout the day. Serves 2.
Extracted from the book Neal's Yard Remedies Healing Foods – Eat Your Way to a Healthier Life by Susan Curtis, Pat Thomas and Dragana Vilinac (Dorling Kindersley, £16.99) which features 175 healing foods and  130 delicious recipes have been specially designed to heal from within and are easy to incorporate into your everyday routine.

Top News Stories
Keep In Touch
Please subscribe me to your newsletter mailing list. I have read the
privacy statement