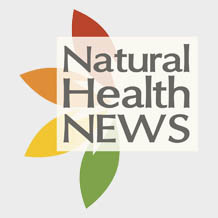 Omega-3 supplements could help protect against breast cancer
16 March, 2016
By Staff Writer
Natural Health News
Natural Health News — Omega-3 fatty acids may lower the risk of breast cancer in postmenopausal obese women, according to new data.
The protection likely comes from the fatty acids' anti-inflammatory effects, said lead researcher Dr. Andrea Manni, professor and division chief of endocrinology, diabetes and metabolism, Penn State College of Medicine.
Obesity is an important breast cancer risk factor in postmenopausal women, and scientists believe increased inflammation is an important underlying cause in this group of women.
"Omega-3 fatty acids have an anti-inflammatory effect, so that's one of the reasons why we suspected it may be particularly effective in obese women," Manni said.
What you need to know
» There is some evidence to suggest that breast density is connected with a higher risk of breast cancer. Overweight women, in particular, may have greater breast density.
» A new 2 year study has found that supplementing with a prescription blend of omega-3 DHA and EPA can help reduce breast density – but only in overweight women.
» The findings, while encouraging, need further exploration since not all scientists agree on the relevance of breast density. Nor is it clear whether an omega-3 'drug' is more beneficial than a natural supplement.
Some epidemiological data supports the idea that omega-3s protect against breast cancer, but the findings have been inconsistent. Manni suspected that data from normal-weight women obscured the results because normal-weight women have less inflammation than heavier women, and are therefore less likely to benefit from anti-inflammatory omega-3s.
To tease apart the effects, his research team looked at the influence of a prescription omega-3 supplement on breast density in different weight women. Breast density is a well-established biomarker for breast cancer risk, and may be an independent risk factor, as well.
The findings are published in the journal Cancer Prevention Research.
Overweight women benefit most
The study included 266 healthy postmenopausal women with high breast density detected by routine mammograms. A control group of women received no treatment. Other groups received the antiestrogen drug Raloxifene, the prescription omega-3 ester supplement Lovaza – which contains DHA (375 mg), and EPA (465 mg) – or a combination of the two.
At the conclusion of the two-year study, the researchers found that increasing levels of omega-3 in the blood were associated with a reduced breast density – but only in the 20% of women with a body mass index above 29, bordering on obesity.
Only increased DHA blood levels were associated with breast density reduction.
"The finding supports the idea that omega-3s, and specifically DHA, are preferentially protective in obese postmenopausal women," Manni said. "This represents an example of a personalised approach to breast cancer prevention."
These findings may help to support future research looking at the direct effect of omega-3 supplementation on breast cancer incidence in obese women.
Manni added that, with obesity-related cancers on the rise, the findings could have implications beyond breast cancer.
Questions remain
While encouraging the story throws up several questions. The first is about the link between breast density and cancer.
To date no one method of measuring breast density has been agreed upon and a study
There is evidence to suggest that to 19% of women are being incorrectly 'diagnosed' as having dense or non-dense breasts as a result of inconsistency in measuring breast density.
It is also not entirely clear that women need to take a prescription – and potentially more expensive patented omega 3 supplement (or drug as the manufacturers call it) to get the same effect.  Past studies have shown that women with a higher intake of marine EPA and DHA relative to their omega-6 arachidonic acid intake may have a lower risk of breast cancer.