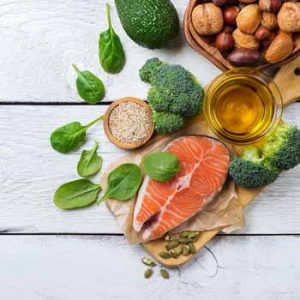 Mediterranean diet keeps you alive for longer
30 August, 2016
By Staff Writer
Natural Health News
Natural Health News — If you have heart disease, following a Mediterranean style diet could substantially reduce your risk of early death, according to a new study.
The study's findings were presented at the recent international meeting of the European Society of Cardiology.
Many scientific studies have shown that a traditional Mediterranean lifestyle is associated with a lower risk of various chronic diseases and, more importantly, of death from all causes.
But so far research has focused on the general population, which is mainly composed of healthy people. What happens to people who have already suffered from cardiovascular disease? Is the Mediterranean diet optimal for them too?
What you need to know
» The Mediterranean diet, which emphasises fresh fruit and vegetables, fish in preference to red meat and plenty of olive oil, is widely considered a health way to eat.
» Previous studies have shown that a Mediterranean diet is a good way to prevent cardiovascular diseases in otherwise healthy people, but there is little to guide us on its benefits for those already suffering from heart disease.
» This new study found that in those with pre-existing cardiovascular disease, strict adherence to a Mediterranean diet reduced the risk of early death by as much as 37%.
» This is an important finding given that conventional treatment for heart disease, statins only reduces the risk of early death by around 18%.
A different study group
To find out Italian researchers recruited around 25,000 adults living in the Italian region of Molise.
Among the participants, the researchers identified 1197 people who reported a history of cardiovascular disease, such as coronary artery disease and stroke, at the time of enrolment
Food intake was recorded using a special food frequency questionnaire. Adherence to the Mediterranean diet was appraised with a 9-point Mediterranean diet score (MDS).
During a follow up period of around 7 years the researchers found that the more strictly a person adhered to the Mediterranean diet the lower their risk of early death. For example, a small 2-point increase in the MDS was associated with a 21% reduced risk of death, even after controlling for age, gender, calorie intake, smoking, physical activity and a variety of other risk factors which included high cholesterol, diabetes and even cancer which were present at the start of the study.
Those with the highest adherence to the Mediterranean diet (a score of 6-9 points) had a 37% lower risk of death compared to those with the lowest.
This is an important finding given that the traditional pharmacological treatment for cardiovascular disease, statins, only reduce the risk of early death by 18%. What is more, many doctors now believe that the adverse effect of statins, which include severe muscle pain and liver damage, outweigh their benefits.
The researchers deepened their investigation by looking at the role played by individual foods that make up Mediterranean diet.
"The major contributors to mortality risk reduction were a higher consumption of vegetables, fish, fruits, nuts and monounsaturated fatty acids – that means olive oil," said Dr Marialaura Bonaccio, lead author of the study.
These dietary components are perhaps most famous as part of the Mediterranean diet, but they are not exclusive to it. The so-called New Nordic diet, which uses foods more widely and sustainably and seasonally available to those living in northern climates, also contains these components and has already been shown to help aid weight loss – a contributor to cardiovascular disease.