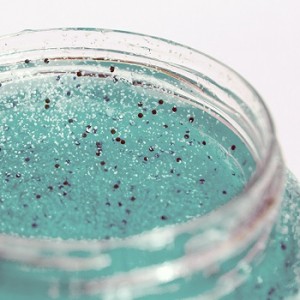 Cosmetic microbeads – the tiny toxins polluting our oceans
8 June, 2015
By Staff Writer
Natural Health News
We hear it all the time – beauty shouldn't cost the earth.
So why have cosmetic manufacturers been so slow to get rid of microbeads?
In case you haven't heard of them, microbeads are microscopic particles of plastic used widely in toiletries and beauty products such as toothpaste, shaving cream, shower gel and exfoliating scrubs. Each product can contain thousands of microbeads.
For example, the American non-governmental organisation (NGO) 5Gyres, estimates that one single care product (Neutrogena's Deep Clean) contains 360,000 microbeads. One researchers in Holland found that microplastics made up 10.6% of one scrub (Exofonic scrub of L'Oreal).
What you need to know
» Microbeads – microscopic particles of plastic – are used widely in cosmetics and are now ubiquitous environmental pollutants.
» In some products they constitute as much as 10% of the ingredients.
» Washed down the drain, they accumulate in lakes, rivers and oceans and work their way back up and into the human food chain.
» Microbeads are made with hormone-disrupting plastics that have implications for human health.
The microbeads used in personal care products are mainly made of polyethylene (PE), but can be also be made of polypropylene (PP), polyethylene terephthalate (PET), polymethyl methacrylate (PMMA) and nylon. Barely visible to the naked eye they are washed down our drains and into our waterways and oceans where turn our oceans into a plastic soup.
Microbeads cannot be removed in wastewater treatment plants and they are not biodegradable. Once they enter the marine environment, they are impossible to remove.
Microbeads attract pollutants like magnets and studies show that marine species are unable to distinguish between food and microplastics. So as marine creatures eat them they can be poisoned by them. But they can also be passed up the food chain and back into our bodies.
Human health implications
For the environment, microbeads pose a problem because many contain harmful chemicals like PCBs – which are hormone disrupting – along with other fat-soluble compounds known to cling to polyethylene, the plastic used to make them. These hormone-disrupting chemicals have a gender-bending effect, particularly on male fish problems and can damage fish eggs that causes impairments and nonviability.
Humans may also be affected. Some dental professionals claim that they can contribute to buildups of plaque, tartar and gingivitis by getting stuck under the gums. Amazingly given the potential risks, very little pre- or post-marketing research has been done to on human health effects.
The scale of the problem
The tiniest toxins can also often be the most toxic and troublesome and the scale of the problem is truly immense. Scientists have found evidence of microbeads in numerous bodies of water in the United States, including increasingly in the Great Lakes, the world's largest source of freshwater.  For example;
Things are changing
The scandal is that none of this has to happen. Natural, biodegradable and effective alternative ingredients such as ground grains and nut shells and salt crystals are readily available to use in cosmetics.
Positive action on behalf of manufacturers has meant that more and more of these microbeads are being removed from personal care products and replaced by naturally biodegradable alternatives.
In the wake of the overwhelming evidence of environmental harm Unilever announced in December 2012 that all of its products worldwide would be plastic free by 2015. Beiersdorf, Colgate-Palmolive and L'Oréal have made statements on stopping the use of microbeads – but no commitment dates has been given.
Procter & Gamble says that their products would only be free from microbeads by 2017 at the earliest.
Johnson & Johnson said it has already started phasing out microbeads and was no longer developing products containing microbeads. No date for phase out completion has been given.
But other big brands that still use microbeads include: Body Shop, Boots, Clarins, Clinique, Garnier, Gillette, Kiehl's, L'Oreal, Neutrogena, Nivea, Olay, and St Ives.
Things are changing at a legislative level as well. In June 2014, the US state of Illinois passed a law banning the sale of products containing plastic microbeads by the end of 2017. Other states like New York, California and Ohio are trying to pass similar bans. Earlier this summer, New Jersey democrat U.S. Rep. Frank Pallone Jr. introduced the Microbead-Free Waters Act of 2014, which would make a nationwide ban possible in 2018.