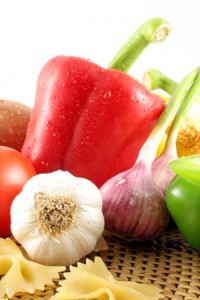 Eat a Mediterranean diet for better quality of life
30 May, 2012
By Staff Writer
Natural Health News
Natural Health News — Even if you  don't live along the sunny Mediterranean coast, following a diet typical of that part of the world is not only better for your physical health, but for your mental health and general well being too.
The Mediterranean diet plan is not a diet, per se. It is a way of eating characterised by the consumption of fruit, vegetables, pulses (beans, peas, chickpeas, lentils, etc) , fish and nuts, and tends to be very sparing with foods like meat and dairy. It eschews convenience foods for freshly prepared meals and crucially its main source of fat is olive oil.
It's emphasis on a variety of fresh foods not only makes it delicious but delivers acknowledged health benefits including lower rates of a variety of health conditions, including cardiovascular disease, type 2 diabetes, and even some types of cancer. There is also some evidence that the Mediterranean diet provides some protection against cognitive impairment and dementia.
Increased well being
A new study from the Canary Islands sought to find out what else this kind of diet could do for us. Lead researcher Patricia Henríquez Sánchez and colleagues analysed the influence of the Mediterranean diet on the quality of life of a sample of more than 11,000 university students over a period of four years.
Researchers gave participants a 136-item food frequency questionnaire at the start of the study, then again at two and four years, taking note of portion sizes for each of the food items.
Adherence to the Mediterranean diet was determined using a scoring system that included nine components: vegetables, legumes, fruits and nuts, cereals, fish, meat and meat products, dairy products, moderate alcohol intake, and the ratio of monounsaturated fatty acids to saturated fatty acids.
At the end of the study, participants with the highest adherence to the Mediterranean diet reported:
Better physical functioning
Less pain
Better general health
Greater vitality and social functioning
More energy
Additionally, those who followed the Mediterranean diet also happened to avoid cigarettes more frequently than those who did not.
Sánchez concludes,  "the Mediterranean diet is an important factor associated with better quality of life and can be considered as a healthy food model."
The study is published in the European Journal of Clinical Nutrition.