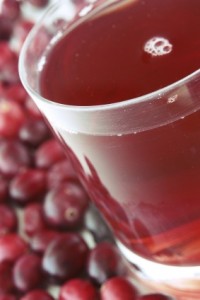 Cranberry for UTIs – more than a folk remedy?
10 July, 2012
By Staff Writer
Natural Health News
Natural Health News — Cranberries are a traditional remedy to prevent and treat urinary tract infections (UTIs). Now a new analysis shows the benefits are real.
A systematic review pooled data from 10 studies comparing those who drink cranberry juice or take cranberry capsules or tablets with non-users. The review included data from 10 trials of 1,494 patients, with 794 in the cranberry group versus 700 in the control group. Results showed that overall cranberry users were 38% less likely to develop UTIs.
The researchers from the National Taiwan University Hospital, reporting in the Archives of Internal Medicine, note that the cranberry products were more effective in women with recurrent UTI, female populations, children, regular cranberry juice drinkers, and those who used cranberry products more than twice daily. In most of these groups the risk of developing a UTI in these groups was around 50% less than that of those who did not use cranberry products.
Extra benefits from cranberry juice
Cranberry is thought to interfere with the attachment of bacteria to uroepithelial cells, potentially preventing infection.
The authors noted that not all trials were conducted in the same way or looked for the same outcomes. So certain questions remain.
In the main those who drank cranberry juice versus using other forms of cranberry seemed to fare better. This may be because these individuals were better hydrated, and additives in juice may have offered additional protective benefits not seen in cranberry tablets or capsules.
The authors warn, however, that the high sugar content in most cranberry drink products may cause gastrointestinal problems or raise concerns about sugar control in diabetic patients.
No trials looked at the proanthocyanidin content for the cranberry products studied. Proanthocyanidins are a type of flavanol that may stop Escherichia coli (the bacterium that causes urinary tract infections) from taking hold in the urinary tract. Understanding the impact of proanthocynanadins could help manufacturers produce more effective products.