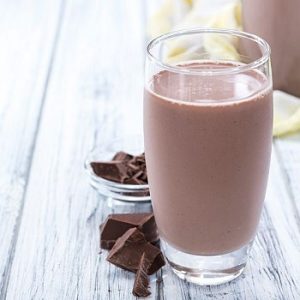 Daily chocolate fix protects the heart
18 May, 2017
By Staff Writer
Natural Health News
Natural Health News — For older women, daily consumption of flavanol-rich chocolate may help prevent arterial stiffness and protect against heart attack and stroke.
Previous studies suggested that the menopause was a risk factor for increased arterial stiffness, meaning that postmenopausal women have a higher chance of acquiring cardiovascular disease (CVD).
So, in this small study Japanese researchers studied 26 postmenopausal women for 12 weeks.
The women were divided into two groups. The first group drank a flavanol-rich cocoa mixture (17g powder) every day for 12 weeks. The second group took twice the amount every other day for 12 weeks as well.
The women were instructed to continue with their regular diet and exercise, but not to take tea or other flavanol-rich foods during the cocoa supplementation.
What you need to know
» Chocolate is rich in flavonols – antioxidants that have been shown to boost heart health.
» In this study, women who consumed, on average, 178g of flavonol rich cocoa daily experienced improvements in arterial stiffness – a risk factor for heart disease and stroke.
Improved circulation
To test arterial stiffness researchers took a measurement of aortic pulse wave energy (PWV).  When the heart contracts it generates a pulse or energy wave that travels through the circulatory system. Measurements were taken at two sites on the body – carotid–femoral pulse-wave velocity (cfPWV) and femoral–ankle pulse-wave velocity (faPWV) – at the beginning and end of the study period.
"The key finding of this study was that central and peripheral arterial stiffness decreased significantly in both groups after cocoa intake," the researchers wrote in the journal Clinical Interventions of Aging.
"Since the same dose of cocoa was ingested by each group, although at a different frequency, this indicates that intake frequency does not affect the cocoa-induced changes in arterial stiffness."
"Daily consumption of cocoa and/or dark chocolate has a beneficial effect in the prevention of cardiovascular events," the study concluded.
Not just for older women
The heart healthy benefits of chocolate are not just for older women. Raw cacao in particular contains important minerals such as magnesium, iron, potassium, calcium, zinc, copper and manganese – all of which are heart healthy.
In a 2011 report in the British Medical Journal researchers analysed seven studies, with a total of 115,000 adult participants, that measured chocolate intake and heart health outcomes.
Compared with the those who had the lowest level of chocolate consumption, those with the highest intake had 37% lower risk of heart disease and a 29% lower risk of stroke compared with individuals who ate the least amount of chocolate.
Again, in 2015, a large 12-year study found that people who eat a substantial amount of chocolate every day had a lower risk of cardiovascular disease and stroke.
Compared to participants who said they ate no chocolate, those who ate between 7-100g a day had an 11% lower risk of cardiovascular disease and 25% lower risk of premature death.