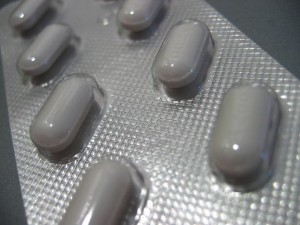 Talking it out cuts the cost of migraine treatment
5 July, 2011
By Staff Writer
Natural Health News
Treating chronic migraines with behavioural approaches such as relaxation training, hypnosis and biofeedback is as effective as – and cheaper – than taking drugs.
A new study from the University of Mississippi, published in the journal Headache has compared the costs over time of several types of behavioural treatments with prescription-drug treatments. It found that after six months, the cost of 'minimal-contact' behavioural treatment was competitive with pharmacologic treatment using drugs costing 50 cents (25 pence) or less a day.
Minimal-contact treatment is when a patient sees a therapist a few times but largely practices the behavioural techniques at home, aided by literature or audio recordings.
After one year, the minimal-contact method was nearly $500 [£250] cheaper than pharmacologic treatment.
Commenting on the findings, Dr Timothy Houle, the study's lead investigator said: "We have a whole armamentarium of behavioural treatments and their efficacy has been proven. But headache sufferers are only getting a tip of these options.
"One reason is people think behavioural treatment costs a lot. Now with this study, we know that the costs are actually comparable, if not cheaper, in the long run."

Top News Stories
Keep In Touch
Please subscribe me to your newsletter mailing list. I have read the
privacy statement