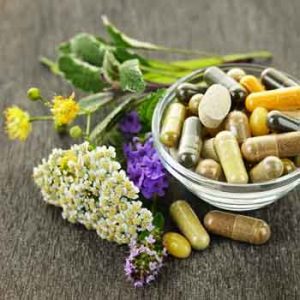 New infographic bursts the bubble for natural health detractors
12 July, 2012
By Staff Writer
Natural Health News
Natural Health News — What does risk look like?
In fact it's very difficult to quantify, especially when comparing natural versus mainstream healthcare.
Now, the international campaign group, Alliance for Natural Health International in collaboration with Neal's Yard Remedies, the UK-based natural beauty and health company, has published an elegant infographic that shows where food supplements and herbal remedies sit in the continuum of risk of death related to a range of everyday activities in the UK.
In spite of the irrational and more or less continual natural healthcare bashing that goes on in the mainstream media, both food supplements and herbal remedies come out  in the 'supersafe' category of individual risk  – meaning risk of death from their consumption is less than 1 in 10 million.
Startling data
The chart's figures are startling. When compared with the risk of taking food supplements, for example, an individual is around 900 times more likely to die from food poisoning, 1,700 times more likely to die from a bicycling accident and nearly 300,000 times more likely to die from a preventable medical injury during a spell in a UK hospital (and the risk of dying in hospital is nearly identical to that of death to active military service in Iraq or Afghanistan!)
In addition, adverse reactions to pharmaceutical drugs are 62,000 times more likely to kill a UK citizen than taking food supplement, and 7,750 times more likely than herbal remedies.
These data, collated by Ron Law, an independent New Zealand-based risk management consultant, are laid out in two formats – an easy to understand bubble chart (see below) and a more traditional bar chart.
Shining a light
ANH International executive and scientific director, Robert Verkerk PhD, hailed the figures as shedding new light on the vexed question of natural healthcare's safety.
"These figures tell us not only what activities an individual is most or least likely to die from, but also what the relative risks of various activities are to society as a whole. It puts some real perspective on the actual risk of death posed by food supplements and herbal remedies at a time when governments are clamping down because they tell us they're dangerous."
Neal's Yard Remedies' owner Peter Kindersley said he he looked forward to releasing further data based on EU-wide data very soon.
"There have been many attempts to discredit the safety of natural supplements by 'Big Pharma' which sees them as a threat its singular goal – global domination of the health market. With 30 years' experience in natural health we know how safe, but also how effective supplements and natural remedies are. More and more people are beginning to assert their rights to maintain their health through natural methods. It's important to have research -based information that they can understand and trust to support them in their choices."
Both men stress that the data include only risk of acute, or sudden, death, rather than the risk of death from chronic, long-term exposure, or the risk of sub-lethal side effects. Nevertheless the overall pattern of risk from various activities continues to show that food supplements are by far the safest group of substances consumed by humans.
Time for officialdom to take notice
The hope, say both Verkerk and Kindersley, is that these new figures should help to put pressure on European and UK authorities to reduce regulatory burdens on natural health products.
Both are keen for people to read and understand these figures, to get some perspective on the safety of natural products and to spread the word by sharing the charts and references on Facebook, Twitter and other social media and by passing them on to  friends and family members.
"Governments justify the increasingly elaborate and restrictive new laws affecting natural health products on grounds of public safety", said Verkerk. "But the evidence is simply not there – where are the bodies?"
Kindersley adds that the more informed people are the harder it will be for detractors of natural medicine to claim that it is a danger to the public and in need of further regulation or banning.
UPDATE: An additional graphic based on EU-wide data is now available – click here.