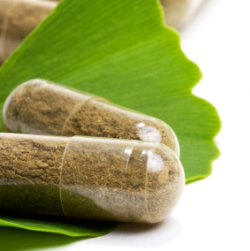 Food supplements remain popular across the EU
26 March, 2014
By Staff Writer
Natural Health News
Natural Health News — A new study has shed some light on which plant food supplements are most popular across Europe, with consumers using them to complement their diets or to maintain health.
The study, published in the journal in PLOS ONE, examined the popularity of different botanical supplements in different European countries – Finland, Germany, Italy, Romania, Spain and the United Kingdom – and compared different methods of taking these supplements, from capsules and pills to powder sachets and drop dispensing bottles.
For the purposes of the study, botanicals were defined as "concentrated sources of botanical preparations that have nutritional or physiological effect [and]…are marketed in dose format." For this reason herbal teas, juices and similar products, were not included in the survey, though these are also undoubtedly popular ways of taking herbal products.
The 2359 participants were selected so as to make up a representative cross-section of demographics with gender and age groups. All had taken botanical supplements in the previous 12 months, and were asked to complete a detailed questionnaire on their usage over that time period, covering the specific product(s) taken, frequency and duration of use.
The percentage of people using supplements varied between countries with figures ranging from 9.6% in Finland to 22.7% in Italy. Overall, across the EU the researchers estimate that 18.8% take at least one botanical supplements.
Results also showed showed significant variation in the number of different products used. A total of 1288 different products were reported across the six countries. The broadest range of different supplements were reported in Italy and Spain (289 and 284 respectively).
In the United Kingdom, the number of different products was approximately half that of the other countries The UK also had the lowest use of multi-botanical products and a strong preference for single botanicals – 84.5% of the UK sample used just single botanicals compared to 20.5% of the Finnish group.
Overall, the most popular botanical supplements were found to be, in descending order: Ginkgo biloba (ginkgo), Oenothera biennis (evening primrose), Cynara scolymus (artichoke), Panax ginseng (ginseng), Aloe vera, Foeniculum vulgare (fennel), Valeriana officinalis (valeriana), Glycine max (soybean), Melissa officinalis (lemon balm), Echinacea purpurea (echinacea) and Vaccinium myrtillus (blueberry).
"The popularity of food supplements is on the rise in Europe, but currently, there is a lack of data on the use of these products. The marketing of these supplements depends on national legislation, which differs widely across European Member States," said Professor Monique Raats, co-author of the study from the University of Surrey.
He goes on to suggest that some of the preferences revealed in the study reflected different legislation surrounding the selling and labelling of such supplements and that the results of studies like this can help inform policy-makers of the popularity of specific products in their country, so that they can make more useful judgements on legislation and marketing.