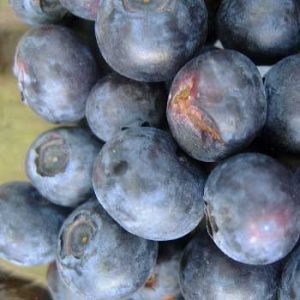 Dry eyes? Bilberry extract could help
10 July, 2017
By Staff Writer
Natural Health News
Natural Health News — If you suffer from dry eyes, a natural supplement of bilberry extract could provide relief. Just make sure it's made from the whole fruit.
Dry eye disease (DED) affects the surface of the eye, creating inflammation and discomfort. It can also disturb vision and potentially damage the eye.
This problem is becoming much more common due, in part, to the increasing number of hours spent on computers, tablets and smartphones. As our screens get smaller and smaller it also intensifies eyestrain, an underlying factor in DED.
Increasing tear production brings symptom relief to DED sufferers. This may be of particular benefit to people with more severe symptoms, whose quality of life and work productivity can be affected by DED.
In a new study, published in the European Review for Medical and Pharmacological Sciences, a daily bilberry (Vaccinium myrtillus) extract supplement appeared to relieve DED symptoms in a small group of people suffering from DED.
What you need to know
» Bilberries are a traditional remedy for promoting healthy eyes.
» In a new study a daily bilberry extract was shown to help relieve dry eyes by increasing tear production
» The benefits of bilberry  may be due to anthocyanins, but say the researchers supplements made with the whole fruit contain a matrix of factors that vastly improve the absorption of bilberry anthcyanins.
"The findings of our study indicated that natural, standardised bilberry extract (Mirtoselect) may improve tear secretion and enhance antioxidant potential," wrote Antonella Riva, product research manager at Indena SpA, manufacturers of Mirtoselect who conducted the study.
The study which involved tests on both humans and animals, also suggested that the extract helped fight oxidative stress, thereby adding extra protection for the eye.
The whole fruit
The bilberry supplement tested was made from the whole fruit and had a naturally high anthocyanin content, but, say the researchers, anthocyanins on their own are not enough.
Other substances, found naturally in the bilberry, such as vitamins, sugars, tannins and pectins, are necessary to aid the bioavailability of anthocyanins.
To test this theory they compared the Mirtoselect (36% anthocyanins) with another enriched extract containing 89% anthocyanins but none of the other components of the bilberry fruit.
Animals supplemented with the Mirtoselect showed significantly greater increases in blood levels of anthocyanins than those taking the higher anthocyanin formula. In fact they found that the anthcyanins were four times more bioavailable when taken as part of a natural whole fruit extract suggesting this type of formulation is superior.