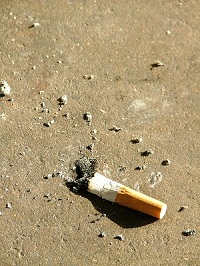 Want to quit smoking? Try acupuncture or hypnosis
6 June, 2012
By Staff Writer
Natural Health News
Natural Health News — The use of alternative therapies, including acupuncture and hypnotherapy, can be a substantial help for those wanting to quit smoking, say Canadian researchers.
A meta-analysis of 14 trials found that smokers who underwent hypnotherapy were 4.55 times more likely, and those who underwent acupuncture were three and a half times more likely to abstain from smoking than those who did not.
Acupuncture and hypnosis have been promoted as drug-free ways to help smokers kick the habit. While the researchers, writing in the American Journal of Medicine, say they are unclear how alternative therapies work – and whether they are any ore effective over the long run than conventional methods – alternatives should still stand as options for smokers determined to break the habit.
In general, smokers who want to quit generally try standard approaches first, which include nicotine-replacement therapy, medications and behavioural counselling, said lead researcher Mehdi Tahiri of at McGill University in Montreal, Canada.
"But some people are not interested in medication," he said, adding that in many cases the standard therapies had not worked. "Then I think we should definitely recommend [acupuncture and hypnosis] as choices."
For more on this topic see our Q&A: Natural support to stop smoking

Top News Stories
Keep In Touch
Please subscribe me to your newsletter mailing list. I have read the
privacy statement