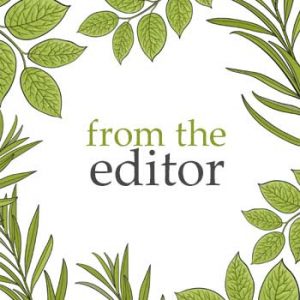 Parabens – why are they still being used?
15 November, 2012
Dr Philippa Darbre who, in a 2004 study, found parabens in the breast tumour samples of women who regularly use paraben-containing under arm products such as deodorants. has been a leader in questioning the safety of these ubiquitous cosmetic preservatives.
Earlier this year we reported on another study by Darbre and colleagues that demonstrated that parabens can be found in most tumour samples and that, even in small amounts, parabens have an estrogenic action linked to the spread of breast cancer.
Her most recent study, published in the Journal of Applied Toxicology, has shown that exposing human breast cell cultures to parabens (methyl, propyl or butylparabens) produced a significant increase in pre-cancerous changes to those cells. The changes to the cells were the same as those used by diagnosticians to predict the likelihood of tumour growth.
More worrying still, this data suggests that parabens exposure may 'switch' a cell from being healthy to being cancerous.
In other words parabens may actually be a cause of breast cancer.
Parabens are widely used in commercial cosmetics. They are effective, but most importantly they are cheap.
In parts of Europe they have already been banned in cosmetic products. For instance, in December 2010 Denmark was the first country in the EU to take a stand. Responding to scientific data by Darbre and others, it has banned parabens in products for children under the age of 3.
At the same time, the EU's Scientific Committee on Consumer Safety (SCCS) issued a report that acknowledged that essential safety studies were not available and there were several unanswered safety issues surrounding two types of parabens: butylparaben and propylparaben.
The Committee noted that while all parabens are estrogenic these two compounds showed the most estrogenic activity, making it harder to set acceptable safety levels for their use in cosmetics.
Today while the EU Commission continues to faff-around, debating whether or not to ban parabens in personal care products for children, 58 Danish brands no longer use parabens or any other hormone-disrupting chemicals in their cosmetic and personal care products for children or adults.
Conscientious companies committed to clean products have responded to the scientific evidence by voluntarily removing parabens from their products.
In contrast, a recent report from the Danish Consumer Council shows that 30 companies, amongst them L'Oreal, Oriflame, Revlon, Lancôme, Yves St Laurent, Vichy, Maybelline, Molton Brown and the Body Shop, will not commit to removing parabens from their products.
Old habits die hard, especially when profit is involved. How many cases of breast cancer is it going to take to kill this one?
Pat Thomas, Editor