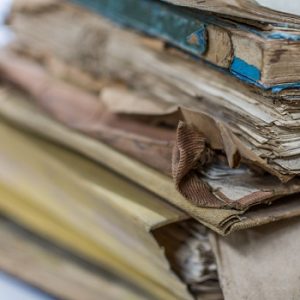 The poison papers
27 July, 2017
Yesterday a blow was struck for both press freedom and health freedom too.
A project called the Poison Papers makes available to the public decades of newly digitised data on the dangers of industrial chemicals – and the practices of the companies that make them.
Most of the documents – which include scientific studies and summaries of studies, internal memos and reports, meeting minutes, strategic discussions and sworn testimonies exposing the dirty goings-on behind chemical regulation – were amassed by veteran investigative journalist Carol van Strum. Van Strum is best known for her persistent investigations into the harm caused by herbicides and is the author of A Bitter Fog: Herbicides and Human Rights.
The document collection wasn't the result of a leak, nor was it obtained through hacking. It was amassed by van Strum via legal discovery in lawsuits against Dow, Monsanto, the Environmental Protection Agency, the US Forest Service, the Air Force, and pulp and paper companies, among others. Some of it was obtained under the Freedom of Information Act over a lifetime of reporting.
Gathering dust no more
For decades, the more than 100,000 pages of these documents have been gathering dust in her barn in rural Oregon. For van Strum it was time to pass on her collection of documents, some of which relate to battles that are still being fought, so "others can take up the fight."
Bringing them to a wider public was supported by Canadian investigative reporter Peter von Stackelberg, the Center for Media and Democracy and the Bioscience Resource Project all of whom helped with the mechanics of things like scanning the documents to put the collection online.
The documents are hosted on the DocumentCloud, an open-source platform that allows users to upload, analyse, annotate, collaborate on and publish primary source documents. They sit alongside key documents uploaded by other individuals and organisations all of which serve as a valuable public resource.
On the shoulders of giants
Those of us who campaign for better regulation, for scientific transparency and for the withdrawal of toxic chemicals – and who have the internet and other tech resources at our fingertips – stand on the shoulders of giants like van Strum who have laid themselves on the line, often at great personal expense, to get to the truth.
Van Strum, for example, lost her four children in a mysterious house fire, the cause of which was never discovered but which came in the middle of an explosive investigation into the timber industry and its use of toxic herbicides.
Regulatory failures
Like any document cache, the Poison Papers requires a bit of effort on the part of the user and you may ask: do a bunch of old documents really matter?
Yes, because they tell, as a matter of public record, the story of regulatory failures which have led to all of us being exposed to harmful chemicals – via our food, our water and our air – on a daily basis.
The files, for instance, cover numerous agricultural compounds, industrial chemicals and ingredients of household products, many of which are still on the market even though the studies which led to their approval have been discredited. The health fallout from that may be almost too big to measure.
But beyond the story of regulatory failure, they also highlight the lengths that regulators went to, to do the bidding of chemical companies, even at the expense of human health.
"In total" comments van Strum "the stark truth revealed by these 50 years of documents is that the entire pesticide industry could not exist without lies, cover-ups, rampant fraud, and government enablers."
Toxic lobbyists
Campaigners are often accused of paranoia in regard to such cover-ups, and yet they do exist.
Crucially, cover-ups don't necessarily indicate intricate or well thought out 'plots' against humanity. Very often they are the result of people occupying positions of authority and public trust that they are simply not equal to, bumbling through data they don't understand and making short-sighted, incremental, albeit deliberate decisions, under pressure from powerful corporate and political interests.
That's not an excuse; that's the reality of lobbying power in the modern age and it is as toxic as the chemicals it seeks to cover up.
Our regulatory authorities remain weak and in chaos – and as long as this is the case we need journalists the calibre of van Strum and others to stay on the case.
We also need more consumers to be aware, to think carefully about the products that they use and to light the way by supporting those companies that are conscientiously working to make 'clean' products that support health and wellbeing rather than destroy it.
Pat Thomas, Editor