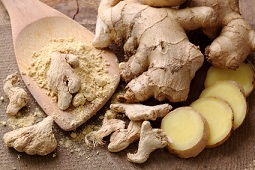 Swedish massage with ginger oil reduces low back pain
3 July, 2014
By Staff Writer
Natural Health News
Natural Health News — The warming effects of ginger oil combined with massage can be an effective way to ease low back pain in both the short and longer-term.
Australian researchers studied a group of 140 people aged 60 and older who had been diagnosed with chronic low-back pain lasting more than 12 months. They were divided into two groups: one receiving Swedish massage with ginger oil and one receiving traditional Thai massage.
Both forms of massage were provided by trained therapists during 30-minute sessions that took place twice a week for five weeks. The traditional Thai massage was applied through the clothing with no oil. The Swedish massage was applied to the skin using aromatic ginger oil, which consisted of 2% essential ginger oil with jojoba oil.
The results, published in the journal Complementary Therapies in Medicine  showed that  both types of massage produced significant immediate, short- and long-term improvements in low back pain. However, Swedish massage was found to be the more effective of the two in terms of improvement of pain and disability, according to recent research.
A potent anti-inflammatory
Massage has been shown to be a good way to relieve chronic pain.
Likewise ginger has been used as an anti-inflammatory and anti-rheumatic for musculoskeletal pain.
Studies indicate that its anti-inflammatory benefits come from its compounds called gingerols . The studies suggest that gingerols work by inhibiting CO-X2, which is a pro-inflammatory enzyme.
Previous studies have suggested that taking ginger as an oral supplement can be effective in relieving knee pain and neck pain. There is also evidence that a few tablespoons of grated ginger can help relieve muscle pain caused by exercise.
But until now, no study has examined the use of ginger for back pain.