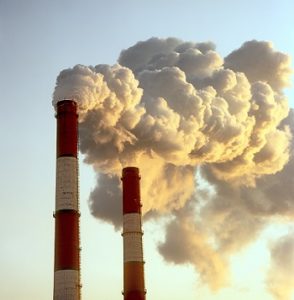 Air pollution linked to poor sleep quality
23 May, 2017
By Staff Writer
Natural Health News
Natural Health News — It's well known that high levels of air pollution are bad for your lungs, but new research has shown that over time they may disrupt a good night's sleep as well.
The analysis comprised data from 1,863 participants who took part in the Multi-Ethnic Study of Atherosclerosis (MESA) and who also enrolled in both MESA's Sleep and Air Pollution studies.
The researchers looked at two of the most common air pollutants: NO2 (nitrogen dioxide, a traffic-related pollutant gas) and PM2.5, (fine-particle pollution).
Taking measurements
The researchers combined data from different sources. Air pollution measurements were gathered from hundreds of MESA Air and Environmental Protection Agency monitoring sites in six US cities. This allowed the team to estimate air pollution exposures at each participant's home at two time points: one year and five years.
Wrist actigraphy, which measures small movements, provided detailed estimates of sleep and wake patterns over seven consecutive days. This was used to calculate "sleep efficiency"- a measure of the percentage of time in bed spent asleep vs. awake.
What you need to know
» It is well known that air pollution can affect lung and heart health; less well known is its effect on sleep.
» US researchers looked at more than 1800 people across the US and compared their level of exposure to airborne pollutants to their sleep/wake cycles.
» High exposure to both NO2 and PM2.5 dramatically increased the risk of disrupted sleep.
» Upper airway irritation, swelling and congestion, and the central nervous system effects or pollution may be influential.
The population was divided into four groups according to levels of pollution and sleep efficiency was measured against varying levels of pollution exposure.
Results which were presented ahead of publication at the recent ATS 2017 International Conference found:
The group with the highest levels of NO2 over five years had an almost 60% increased likelihood of having low sleep efficiency compared to those with the lowest NO2
The group with the highest exposures to small particulates (PM2.5) had a nearly 50% increased likelihood of having low sleep efficiency.
Chronic effects
This study was particularly looking at in chronic exposure to air pollution and what that long-term exposure might mean for sleep health, but the researchers admit that there may also be acute sleep effects from short-term exposure to high pollution levels as well.
"These new findings indicate the possibility that commonly experienced levels of air pollution not only affect heart and lung disease, but also sleep quality." said lead author Martha E. Billings, MD, MSc, assistant professor of medicine at the University of Washington.
She said one likely reason for this effect is that air pollution causes upper airway irritation, swelling and congestion, and may also affect the central nervous system and brain areas that control breathing patterns and sleep.
"Improving air quality may be one way to enhance sleep health and perhaps reduce health disparities," she added.