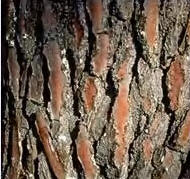 Pine bark extract slows skin ageing and improves hydration
28 February, 2012
By Staff Writer
Natural Health News
Natural Health News — A new study has found that a natural supplement, Pycnogenol, can be used to effectively fight the signs of ageing on the skin.
Researchers in Germany examined 20 healthy women, aged 55 to 68 years. Participants were given 75 milligrams of Pycnogenol per day, over a period of 12 weeks. Skin hydration, skin elasticity and skin fatigue were assessed at the beginning of the trial, at six weeks and at 12 weeks.
The results published in the journal Skin Pharmacology and Physiology suggested that taking the supplement helped to improve the appearance of the skin in several different ways. Pycnogenol was found to enhance skin elasticity by 25% and skin hydration by 8%. Its effects were especially noticeable in women who had dry skin before beginning to take the supplement
Taking Pycnogenol was also shown to improve skin fatigue, reduce skin wrinkles by 3% and increase skin smoothness by 6%.
In addition, the supplement was shown to increase the skin's hyaluronic acid production by 44%.
"To date, Pycnogenol is the only natural supplement that stimulates hyaluronic acid production in human skin," said lead researcher Dr Jean Krutmann. "And, we are encouraged by the molecular evidence confirmed in this study that shows nutritional supplementation with Pycnogenol benefits human skin."
Pycnogenol is the registered trade name for a patented water extract of the bark of the French maritime pine (Pinus pinaster ssp. atlantica), which grows in coastal southwestern France.
Pycnogenol contains oligomeric proanthocyanidins (OPCs), as well as several other bioflavonoids including catechin, epicatechin, phenolic acids (such as ferulic acid and caffeic acid), and taxifolin.
The bioflavonoids found in Pycnogenol are also found at high concentrations in red wine, grapes, cocoa, cranberries and apples.
Pycnogenol is used for treating a variety of ailments from allergies, asthma, circulation problems to prevention of stroke, heart disease and varicose veins. It is also used to slow the ageing process and improve endurance.