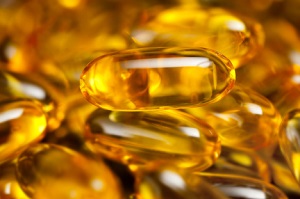 Antioxidant and healthy fat supplements protect ageing eyes
15 October, 2013
By Staff Writer
Natural Health News
Natural Health News — Supplementing with lutein, zeaxanthin and omega-3 long-chain polyunsaturated fatty acids is beneficial for patients affected by age-related macular degeneration (AMD).
The study, which was conducted at Friedrich Schiller University Jena, Germany, was part of the ongoing LUTEGA study, the aim of which is to study the effect of lutein and omega-3-fatty acids on the macular pigment.
It included 172 people, of which 145 completed the year-long study. The average age was 70. The participants' eye health was assessed at the beginning of the study to provide a baseline measurement. They were then assessed 4 more times during the 12 months of the study.
Significant benefits
Participants were randomly divided into three groups:
Group 1 received a once daily supplement containing 10 mg lutein, 1 mg zeaxanthin, 255 mg fish oil (100mg DHA, 30 mg EPA), 60 mg vitamin C, 20 mg vitamin E, 10 mg zinc, 0.25 mg copper
Group 2 was given the same supplement as above but twice daily
A third group was given a once a day placebo capsule
The volume of macular pigment increased from baseline by 20% in group 1 and by 28.4% in group 2, whereas it decreased in the placebo group. This indicates that supplementation improved response to certain colours and therefore improved vision
In addition to increasing macular pigment density the results also demonstrate that supplementation with this combination of antioxidant carotenoids and fatty acids significantly improved the plasma antioxidant capacity, circulating macular xanthophyll levels. These are important factors that could help reducing the risk of progression of the disease.
The role of oxidative stress
Age-related macular degeneration is a progressive disease that causes the degeneration of the macula, a yellow pigmented spot in the retina that results in diminished sharp and central vision. Central vision is important for daily tasks such as reading and driving. Oxidative stress has been implicated as a possible cause of macular degeneration.
Most commonly affecting people aged 50 and over, AMD rates around the globe are rising as the population ages and the number of people diagnosed with early AMD is projected to double by 2020.
Lutein and zeaxanthin, which are responsible for the protective yellow pigment, are the only two dietary carotenoids that physiologically accumulate in the macula. They act like 'internal sunglasses' protecting the eye against light-induced oxidative damage.
Because of this antioxidants, specifically lutein and zeaxanthin, because they are components of macular pigment, have been suggested to improve vision in macular degeneration.