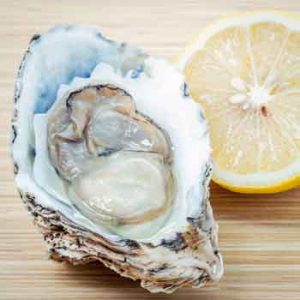 Zinc protects against diabetes complications
30 November, 2016
By Staff Writer
Natural Health News
Natural Health News — Higher zinc levels in the blood may be linked to a lower risk of cardiovascular disease for those with diabetes, says a new review.
The essential trace element zinc has been proposed as a generally helpful therapy for those with type-2 diabetes.
However, how well it may protect against cardiometabolic diseases in diabetes sufferers is not well known. A review of 14 papers published in the journal Nutrients sought to remedy this.
The review found evidence of a protective effect against the risk of cardiovascular diseases (CVD), which was particularly pronounced in those with CVD risk factors like type-2 diabetes and patients referred for a heart health test called coronary angiography.
What you need to know
» There is good evidence that zinc can be supportive to those suffering from diabetes.
» New evidence digs deeper into this fact to show that getting the optimal amount of zinc could help diabetics avoid some of the heart disease complications associated with their condition.
» Data suggests that diabetics may need more zinc in order to maintain optional blood levels of this element.
Getting the dose right
One study included in the review found type-2 diabetes patients with serum zinc levels of less than 14.1 micromole (μmol) per litre experienced a 37% higher incidence of heart attack.
Another showed patients referred for the coronary angiography test who had serum zinc of less than 11.9 μmol/L had a greater risk of death from CVD.
The serum levels of zinc, in this review, say the researchers from the University of Otago in New Zealand and University of Sydney in Australia, are at the high end of 'normal' (10–18 μmol/L, as defined by nutrition authorities).  This suggests that those with pre-existing risk factors for diabetes may need more.
"There is good evidence for improving zinc status in individuals with pre-existing type-2 diabetes as an adjunct treatment strategy for the reduction of diabetes mellitus complications, such as CVD," they write.
The global prevalence of diabetes has risen dramatically in recent years, jumping from 4.7% of adults over 18 in 1980 to 8.5% in 2014, according to the World Health Organization.
Support for diabetics
This study adds to available data which shows that optimal zinc status via supplements or wholefoods has been associated with improvements in symptoms of the progression of type-2 diabetes like glycaemic control and high concentrations of lipids in the blood. It has also been shown to reduce rates of secondary complications of the condition.
The authors of the review say that future research should take into consideration the influence of dietary zinc bioavailability, differing sources and appropriate statistical adjustments.
In the EU there are a number of approved health claims for zinc including those for immune system health, normal DNA synthesis and cell division and cognitive function.
However the European Food Safety Authority (EFSA) has rejected an application for zinc and cardiovascular system health, saying a cause and effect relationship had not been established.