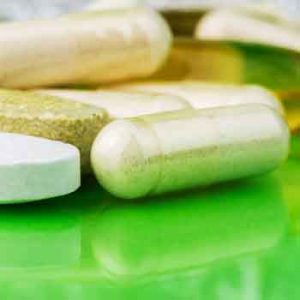 Long-term multivitamin use protects men's hearts
15 August, 2016
By Staff Writer
Natural Health News
Natural Health News — Multivitamin use over a lifetime could significantly lower a man's risk of major cardiovascular events, according to US scientists.
A recent analysis of data from the Physicians Health Study I, which began in 1982, has shown that longer-term vitamin use of at least 20 years was associated with a 44% reduction in such as stroke and heart attack in men.
The study, which included over 18,000 healthy male physicians, aged 40 or over, found no heart health benefits for multivitamin use over a shorter time period of about 12 years.
What you need to know
» Physicians often disagree about the value of a daily multivitamin and there are studies to suggest both benefits and lack of benefits.
» A new analysis of multivitamin use in men, however, suggests that the protective effect of a daily multi may be best assessed from very long-term data.
» Multivitamin use of at least 20 years was found to be associated with a 44% reduced risk of a major cardiovascular event such as stroke and heart attack, whereas shorter period of use – around 12 years – showed no such benefit.
Data coming together
There have actually been two Physicians Health Studies: Physicians Health Study 1 (PHS I) and Physicians Health Study II (PHS II).
PHS I had a fairly narrow focus – it looked at whether aspirin prevented heart attack and whether or beta carotene prevented cancer. The study, however, did gather a great deal of data on diet on the participants' supplement use and it was this that was analysed in the current study.
PHS II in contrast, is the only large-scale, randomised, double-blind, placebo-controlled trial investigating the long-term effects of a common multivitamin in the prevention of chronic disease.
In PHS II the men were randomly assigned to receive a daily multivitamin or placebo for over a period of more than 10 years.
Findings, published in 2012, suggested that while no significant reductions were observed for major cardiovascular events such as heart attack, stroke, or death from cardiovascular disease, multivitamin users who had cardiovascular disease at the start of the study were 44% less likely to die of a heart attack.
The PHS II study also found that a daily multivitamin could reduce the risk of cancer by 8%.
Complex interactions
Writing in the Journal of Nutrition, the researchers behind the current study, suggest that "a longer period of time may be necessary for multivitamins to affect the long-term development of CVD."
They also note that while the precise mechanisms through which long-term multivitamin use benefit men are not clear, and are likely to be complex. Vitamins and minerals, for example, may be impacting on a number of potential mechanisms that protect heart health, including protecting low-density lipoproteins from oxidative damage, boosting homocysteine metabolism and reducing endothelial dysfunction.
Importantly, the researchers note that there was no evidence of any adverse effects from long-term multivitamin use.