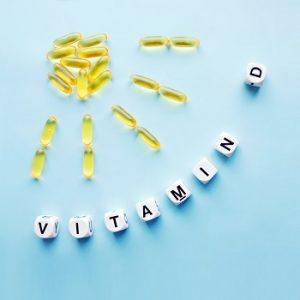 Vitamin D deficiency link to metabolic syndrome
23 January, 2018
By Staff Writer
Natural Health News
Natural Health News — Vitamin D deficiency could raise the risk of metabolic syndrome among postmenopausal women, according to a recent study.
It's been observed that the prevalence of both metabolic syndrome and vitamin D deficiency have been observed among postmenopausal women in India. But as yet, there has been no research linking the two conditions.
To see if there was a link, Indian researchers conducted a cross-sectional study of women in rural West Bengal. They randomly selected 222 postmenopausal women and assessed their serum vitamin D levels, blood pressure, waist circumference, fasting blood glucose, triglyceride levels and HDL cholesterol.
Results, published in the journal PLOS One found was that 70% of the participants suffered from either vitamin D insufficiency (51%) or deficiency (19%).
The prevalence of metabolic syndrome among the women studied was 46%. Among these women, 75% exhibited vitamin D insufficiency (22%) or deficiency (53%).
What you need to know
» New research from India suggests that low circulating levels of vitamin D may raise the risk of metabolic syndrome in post-menopausal women.
» A battery of tests on women in West Bengal showed a positive link between low vitamin D status and several physiological indicators of metabolic syndrome.
» The researchers suggest that for Indian women low vitamin D is a risk factor for metabolic syndrome. New research needs to confirm the finding in other ethnicities.
In addition, 68% of those with a waist circumference of 80cm or more were vitamin D-insufficient or deficient.
The same was observed in 84% of those with a fasting blood glucose measurement of 110mg/dl, 75% of those with a triglyceride level of 150mg/dl, 74% of those with HDL cholesterol level of below 50mg/dl, and 70% of those with a blood pressure of 130/85 or higher.
Potential risk factor
Metabolic syndrome affects nearly a quarter of the world's adult population, and it is defined by a group of risk factors that put you on the road to diabetes and heart disease. The characteristic symptoms include obesity around the waistline and at least two of the following: high blood sugar levels, high blood pressure or high cholesterol. Sufferers usually also have excess fat in their liver.
The main cause of metabolic syndrome appears to be a diet high in fat or carbohydrate. However, observational studies have also linked metabolic syndrome to vitamin D deficiency, which affects 30-60% of the world's population.
We've previously reported on an animal experiment, conducted by researchers from the US and China, in which boosting levels of circulating vitamin D in mice improved gut flora, which in turn improved the symptoms of metabolic syndrome in the animals.
Not all studies agree that there is a link between vitamin D and metabolic syndrome. However, referencing a broad range of previous studies, the authors of the current study conclude: "Vitamin D deficiency or insufficiency, therefore, may be one of the potential risk factors for developing metabolic syndrome in the studied population…"​
Future research should focus on other ethnicities to see if the association is as strong in these.