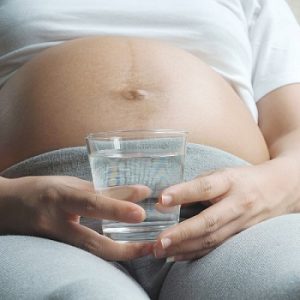 Lower IQ in kids linked to mothers' fluoride exposure
21 September, 2017
By Staff Writer
Natural Health News
Natural Health News — New evidence shows that fluoride in the water supply can have a devastating effect on a child's neurodevelopment that begins in the womb.
The study, published in the journal Environmental Health Perspectives, evaluated mothers and children in Mexico and tested the children twice for cognitive development over the course of 12 years.
Fluoride is not added to public water supplies in Mexico, but people are exposed through naturally occurring fluoride in water and fluoridated salt and supplements.
The study looked at 287 mother-child pairs in Mexico City that were part of the Early Life Exposures in Mexico to Environmental Toxicants (ELEMENT) project, which recruited pregnant women from 1994 to 2005 and has continued to follow the women and their children ever since.
Even after adjusting for other influential factors, the problems with fluoride persisted. When the researchers analysed how levels of fluoride in urine related to the children's verbal, perceptual-performance, quantitative, memory, and motor abilities at age four, and once more between the ages of six and 12, they found a drop in scores on intelligence tests for every 0.5 milligram-per-litre increase in fluoride exposure beyond 0.8 milligrams per litre found in urine.
Although the researchers found a link to a child's exposure to fluoride in utero, they found no significant influence from fluoride exposure on brain development once a child was born.
The University of Toronto researchers who conducted the study say this is the first study of its kind and size to examine fluoride exposure and multiple states of neurodevelopment.
What you need to know
» There is a longstanding debate about the safety of fluoride in our water and in products an supplements we use
» Researchers in Canada and Mexico following mother and child pairs for 12 years have shown that detrimental effects can start before birth; as fluoride levels rise in the mother the risk of lower IQ also rises in the child and this effect persists after birth.
» This is the first study of its kind and raises more questions about the safety of fluoride.
Pre-natal exposure is more dangerous
"Our study shows that the growing fetal nervous system may be adversely affected by higher levels of fluoride exposure," said Dr. Howard Hu, the study's principal investigator and Professor of Environmental Health, Epidemiology and Global Health at the Dalla Lana School of Public Health. "It also suggests that the pre-natal nervous system may be more sensitive to fluoride compared to that of school-aged children."
Tap water and dental products have been fluoridated in communities in Canada and the United States (as well as milk and table salt in some other countries) by varying amounts for more than 60 years to prevent cavities and improve bone health. In that time other countries, like the UK,  have begun fluoridating their water. In recent years, fierce debate over the safety of water fluoridation — particularly for children's developing brains — has prompted researchers to explore the issue and provide evidence to inform national drinking water standards.
There are some known side effects of fluoride, for example dental defects like mild staining are common among those ingesting recommended levels of fluoride in the United States and Canada. Skeletal fluorosis — excessive accumulation of fluoride in the bones — is much less common and only observed at levels of fluoride in the water that are more than 5 to 10 times higher than those recommended.
Toxic levels similar to US and Canada
"Relatively little is known, with confidence, about fluoride's impact on neurodevelopment," said Hu.
This latest study is significant, Hu says "because previous studies estimated exposures based on neighbourhood measurements of drinking water fluoride levels, which are indirect and much less precise measures of exposure.  They also looked at children's exposures instead of prenatal exposures or had much smaller sample sizes of subjects to study"
With regard to the study's implications for populations in North America, researchers found that urinary fluoride levels in pregnant women were somewhat higher than, but within the general range of, those levels seen in non-pregnant general populations in Canada and the United States.
"The potential risks associated with fluoride should be further studied, particularly among vulnerable populations such as pregnant women and children, and more research on fluoride's impact on the developing brain is clearly needed," said Hu.