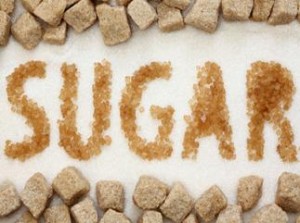 Added sugar – a health timebomb
5 February, 2014
By Staff Writer
Natural Health News
 Natural Health News — There are sugars that occur naturally in foods, and then there the sugar added in processing or preparing of foods, especially convenience and 'junk' foods.
It's these added sugars, say scientists, that are contributing significantly to a range of health risks including heart disease and diabetes.
In a new study published by JAMA Internal Medicine, US researchers set out to discover what link, if any, there was between added sugar consumption and the risk of death from cardiovascular disease (CVD).
Mixed messages
Recommendations for added sugar consumption vary and even though there is plenty of evidence to shown it is harmful, there is no universally accepted healthy upper limit for consumption for adults.
For example, the Institute of Medicine recommends that added sugar make up less than 25% of total calories while the World Health Organization recommends less than 10% (also the recommendation in the UK).
The American Heart Association recommends limiting added sugars to less than 100 calories daily for women and 150 calories daily for men, whilst Australian healthy eating guidelines simply suggest that foods with added sugar should be "limited".
Many people are unaware of just how much sugar is added to foods. A can of regular soda, for example, contains about 35g of sugar (about 140 calories).
Estimating intake
To find out more, Quanhe Yang, Ph.D., of the Centers for Disease Control and Prevention, Atlanta, and colleagues analysed data from three US National Health and Nutrition Examination Survey (NHANES) surveys —1988–1994, 1999–2004, and 2005–2010 —and examined CVD mortality over a period of 14.6 years.
During those three time periods,  the data showed that the average percentage of daily calories from added sugar increased from 15.7% in 1988-1994 to 16.8% in 1999 to 2004 and decreased to 14.9% in 2005-2010.
More than 70% of the added sugar came from sugar-sweetened beverages (37.1%). Other sources were grain-based desserts (13.7%), fruit drinks (8.9%), dairy desserts (6.1%) and candy (5.8%).
In 2005–2010, most adults (71.4%) consumed 10% or more of calories from added sugar, and about 10% consumed 25% or more calories from sugar.
The higher percentage of calories from added sugar, the more the risk of CVD increased. For someone who is getting 10-25% of their calories from added sugar the risk of dying prematurely from CVD rose by 30%. For those who got 25% or more calories per day from added sugars the risk was a whopping 275% greater.
"Our results support current recommendations to limit the intake of calories from added sugars in US diets," the authors conclude.
A paradigm shift
In an comment which appeared alongside the research Laura A. Schmidt, Ph.D., M.S.W., M.P.H., of the University of California, San Francisco, writes:
"We are in the midst of a paradigm shift in research on the health effects of sugar, one fuelled by extremely high rates of added sugar overconsumption in the American public."
She adds the study "contributes a range of new findings to the growing body of research on sugar as an independent risk factor in chronic disease. It underscores the likelihood that, at levels of consumption common among Americans, added sugar is a significant risk factor for CVD mortality above and beyond its role as empty calories leading to weight gain and obesity."